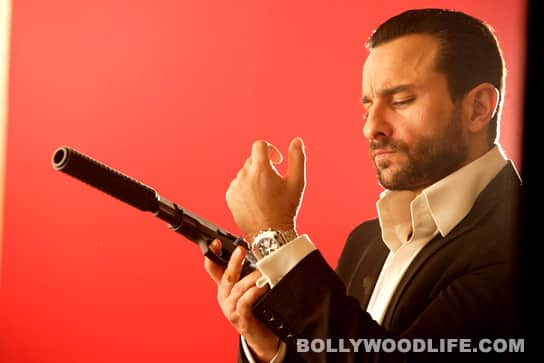 After the Saif Ali Khan-Kareena Kapoor-starrer failed to create a stir at the BO, the director confesses that he's figured out his mistakes and will make sure not to repeat them

Sriram Raghavan admits that it's the length that's one of the biggest flaws of his latest film, Agent Vinod. And that's perhaps one of the reasons behind his movie not quite hitting the mark. Now Raghavan has taken all the criticism in his stride.
He recently said in an interview that the sequel of the movie won't be beyond two hours. Stating that a fast paced action thriller is generally supposed to be short and sweet, he will make sure this time around he gets it right by reducing the length. The think tank of the film hasn't started working on the script yet, but they will very soon and decide if the cast should be repeated in the due process. Although Saif continues being the protagonist, there are possibilities that we will get to see new faces in the next flick. Looks like Saif and Raghavan are hell-bent on turning this movie into a franchise and a lucrative business deal. The duo is fixated on the idea of making Agent Vinod a popular name and as successful as the Bond series.
We wish the two best of luck and hope they come up with a better Agent Vinod next time around!