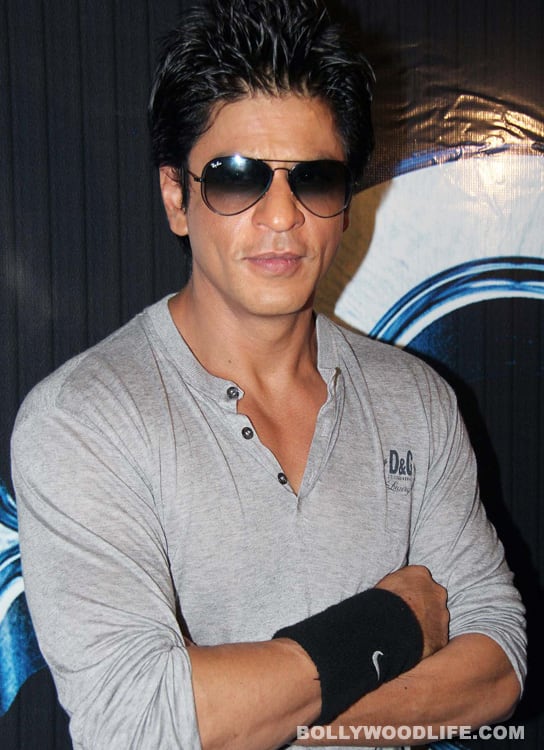 Shahrukh Khan promotes a politically correct anti-smoking stance through a scene in RA.One, and vows to quit smoking before the release of the film
Shahrukh Khan is a very unlikely candidate to promote a 'No Smoking' message, but the actor has gone ahead and done just that. He has included a scene explaining the harmful effects of smoking in his forthcoming film, RA.One. The scene shows SRK speaking to his son about cigarettes. The dialogue goes: 'Yeh jo cigarette hai, is mein koi nutritional value nahin hai. Ekdum bekaar hai (cigarettes have no nutritional value. They are useless)'. SRK's character G.One tells his son, "Saal mein 10,000 log cigarette peena chhod dete hain (10,000 people quit smoking every year)." The kid asks, "Packet pe warning dekh kar (by seeing the warning on the packet)?" SRK replies, "Nahin, mar kar (they die)."
It's not just about doing the scene, but the fact that SRK has made it quite clear that he really wants to quit smoking now, especially for his kids. "I think it's the worst habit ever. And I speak out of experience. Your teeth get spoiled. Your breath is not good. Your head hurts in the morning. I think it's the worst, worst habit ever. If I didn't have this one habit, I would have been a saint," he laughs. The actor is now planning to start a strict routine to be able to kick the smoking habit before the release of the much-anticipated film. "I am trying to go into a regimen. Please don't announce that I have quit, because it puts a lot of pressure. But I really am trying my best to quit smoking. And for all those people who don't smoke, I would say don't ever take up the habit, it's the worst addiction ever. I hope I can quit before the release of RA. One," he says. Now, now, let's see if the actor is able to stick to his word!
You might also like to read:
SRK's naughty side goes awol | SRK turns wary of the media
How come Abhi-Ash were at SRK's party?
Shahrukh Khan: I am not a Bollywood insider