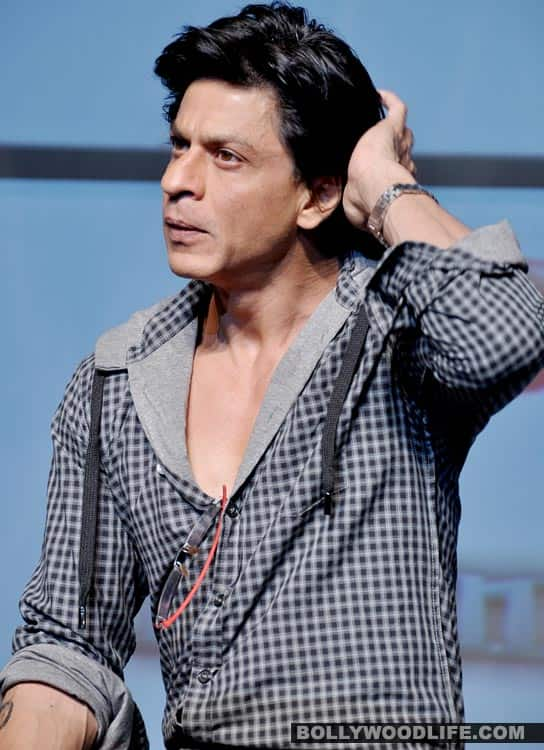 Bollywood superstar Shahrukh Khan, who says marketing has become an indispensable part of filmmaking because of the rising ticket prices, used the best marketing strategy to promote RA.One, but feels he could have made the sci-fi superhero movie in a better way
"I think it's very, very important in entertainment to get into merchandising, gaming and be on the net… we cannot negate that any more, whatever the level of film you are making," said Shahrukh, who was honoured at the NDTV Profit Business Leadership Awards 2011 with the title of Creative Entrepreneur of The Year in Mumbai.SRK, known for coining some of the best marketing strategies to sell his films, associated with over 50 brands for his mega-production RA.One. However, he received mixed reaction for the movie, which was directed by Anubhav Sinha. "It's very important because a film like RA.One lends itself a little more, it's for children, it's superhero and stuff. I wish I had made it a little better because people started jumping on my back, 'Itna market kiya aur aisa picture banaya tumne (You marketed it so much, and made a film like this)', So, I got a little waylaid on that," he added.
The movie, a sci-fi project, had a production cost of Rs 150 crore, and according to reports, his tie-ups to market the film were worth Rs 52 crore. Shahrukh, a graduate in Economics feels it's important to look at films as a product nowadays. "I think you really need to take films and think of it as a product and put it across and inform everyone what this product is because it is very expensive to go and buy the ticket. You know it's Rs 500 – Rs 700, so you need to tell the customer this is what it is going to be. The more channels you inform on, more you are right about your product," said Shahrukh, who had begun promoting RA.One months before its release.
With RA.One, King Khan also brought into spotlight the importance of technology in taking the Indian cinema global. "To be really honest, even to the other producers and myself, I tell them to put it (money) into the film, because I truly believe that the technology and you know the way Indian films look… it's very important to go to the next level in terms of technology, otherwise we will lose. The danger is not that we are going to crossover or not, the danger is whether we are going to lose the Indian audience for the Indian films. We are the only country in the world which still has regional audiences, so to say. Otherwise Hollywood has taken over everywhere, and the only way we can make sure that we continue to have youngsters in our films is by increasing our technology.  Otherwise 10 years from now there will be no Hindi films and I say that with utmost sadness. I really feel that if we don't push it a little more in terms of marketing and technology, we will not have Hindi films," added the 46-year-old.