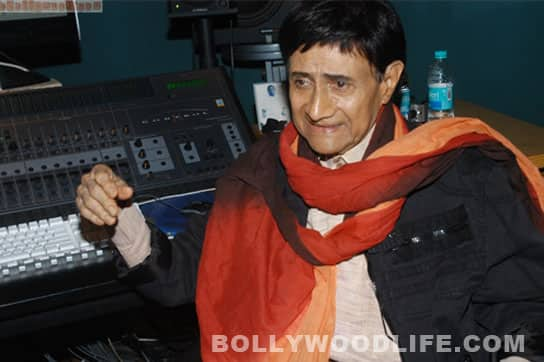 Just like Dev saab, there were many stars of his generation who mesmerised us with their soulful performances
As the legend leaves a legacy of creative freedom, we go back to the past and pay homage to talented actors who, just like him, contributed to making this place called Bollywood a fount of entertainment and imagination…
Kishore Kumar – He could sing, dance, act and was an entertainer in the true sense. Just like Kishore da's songs, his spot-on comic timing remains immortal.
Sunil Dutt- The angry young man of that generation, Dutt's jaw-dropping villainous performance in Mother India labelled him as one of the most effortless and versatile actors of the time.
Ashok Kumar – B-towners gave him the endearing sobriquet of 'Dadamoni', which means a beloved elder brother. Remembered for his charming smile and humble gait, this 'chalti ka naam gaadi' actor, in his signature husky voice, imprinted some memorable performances in our minds.
Waheeda Rehman – Dev Anand's famous head bobbing step combined with the graceful Waheeda Rehman's dance moves, created magic on celluloid. The melodious Gaata rahe mera dil still remains one of the best songs ever in B-town.
Zeenat Aman – This tall, leggy babe hallucinated, grooved to hippy tunes and intoxicated people with her spicy rendition of Hare Rama Hare Krishna. Giving her company was none other than Dev saab, who helped her make her mark in the cluttered lanes of B-town.
Dilip Kumar – The veteran actor worked his charm on people with his gentle voice and flawless acting. He won the Padma Bhushan in 1991 and his contribution towards Indian cinema will be remembered forever.
Raj Kapoor – Dispensing his talent and his genes munificently in the Kapoor clan, the 'Mera Naam Joker' star is known for his penchant for creating cinema that was way ahead of its time. There has been just one Raj Kapoor and one helluva handsome 'Joker' in B-town.