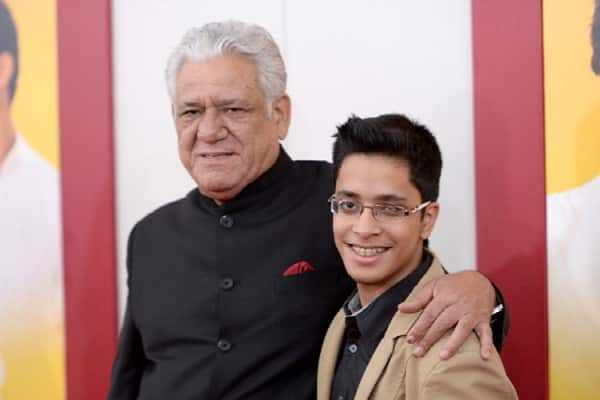 Om Puri and his son Ishaan met the Hollywood director at the premiere of The Hundred Foot Journey
Om Puri and his son Ishaan met Steven Spielberg earlier this week for the first time. And the legendary filmmaker has advised Puri's son to become an actor.
The Indian actor was in the US earlier this week for his film The Hundred Foot Journey's premiere and that's where father and son met the film's producers Oprah Winfrey and Spielberg. "We had a lot to talk about with Spielberg," says Om. But the filmmaker had more to say to Ishaan.
Shares the actor, "He asked Ishaan if he wants to be an actor like me. Ishaan, at this present juncture, is leaning towards law and acting, confessed to the film, confessed to Spielberg that as his father's son, he had apprehensions. Spielberg advised Ishaan not to be intimidated by my presence in his life, to go right ahead and become an actor. I think Ishaan has taken that advice seriously."