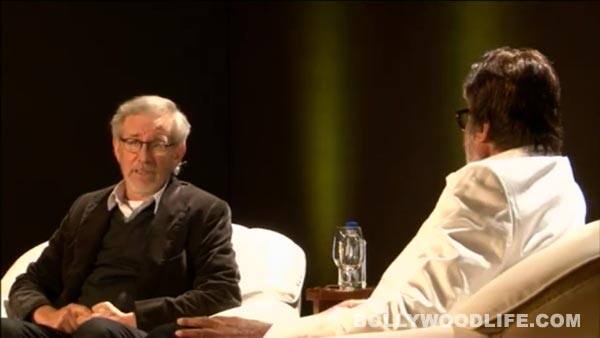 The Oscar winning director says he tried his best to helm a Bond movie but was denied the chance
When two giants of the screen sit and talk, the conversation can be anything but mundane and regular. And yesterday, when the Academy Award winning director Steven Spielberg was joined on stage by Amitabh Bachchan, it was nothing short of spectacular, and one that movie buffs would cherish for a long time!
What was interesting was that during the chat, Amitabh Bachchan in his deep baritone voice casually asked Spielberg whether he ever wanted to make a James Bond movie. As if Big B had read his mind, Steven Spielberg agreed that after directing Jaws and Close Encounters of the Third Kind, he had approached the producers of the Bond movie asking them to give him a chance to direct the film. Later, he narrated how he had a tough time even convincing them to let him borrow the iconic James Bond tune that he wanted to use in one of his movies.
From the filmmakers tone, one could gauge the sadness he felt about not being able to helm a Bond movie, yet the conversation carried on in a light, fun spirit and moved on to many more interesting subjects. And to know what those are, check out the entire video of the conversation between these two legends!