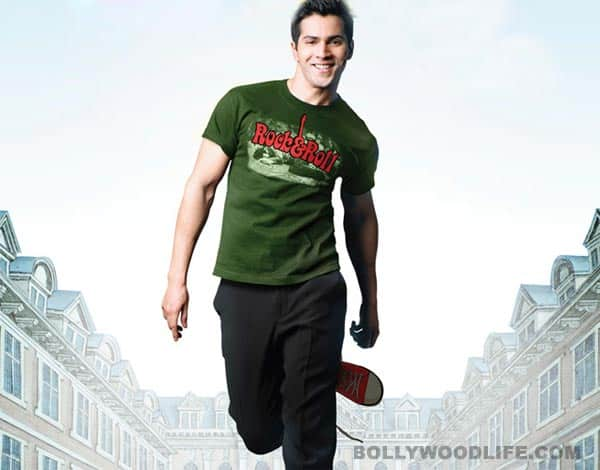 The newcomer was once a huge fan of the WWF wrestler the Rock. In fact, his fascination for the sport has got him into some serious trouble as a young lad
So while Varun Dhawan dreams of directing a film some day, the newbie says that as a child wrestling was his biggest passion. In fact, all his hopes of becoming a wrestler went down the proverbial drain when he discovered that the Rock (Dwayne Johnson) quit wrestling and became a Hollywood actor. Dhawan realised that wrestling was going to do him no good and he soon started gearing up to create a dhamaka onscreen instead. And now that he has done that by strutting coolly around in the promos of KJo's Student of the Year, he can't believe his luck. ,Well we are sure that Varun is glad that his mommie set him straight by slapping him at the right time, or else we would have seen the hottie gearing up for some seedy reality show in which he's struggling to save his behind.
The SOTY promo looks fun, Varun looks super dishy and we are rooting for him already. We ain't sure if we would have done that if he was in the wrestling ring right now.