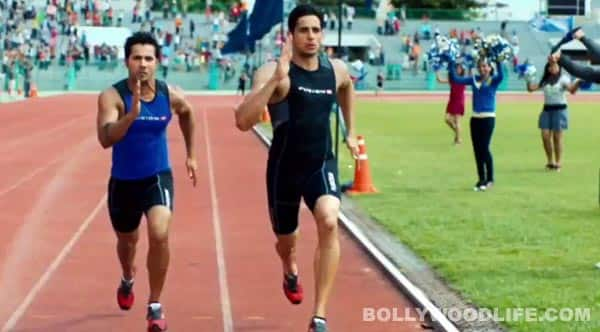 Watch the new trailer of Karan Johar's campus caper
Karan Johar's Student Of The Year isn't just about fun, games song and dance after all. There seems to be serious competition, as far as the guys – Sidharth Malhotra and Varun Dhawan – are concerned. Alia Bhatt adds a love angle to their contest. And to make things even spicier, Sidharth shows his middle finger to Varun in this dialogue promo, just like he did in the Ratta maar song from this campus caper.
The boys are seen fighting with each other and Sidharth has the better lines. As much as we want to sympathise with Varun, we can sense that Sid will walk away with the award of being student of the year. Perhaps it is a little too early to predict that final outcome, but we are eager to watch Sid, Varun and Alia battle it out in KJo's latest project. But we are sure the final version will be censored!
[jwplayer mediaid="151864″]
ALSO READ: Poll Results: Varun Dhawan or Siddharth Malhotra – Who will be Bollywood's next heartthrob?