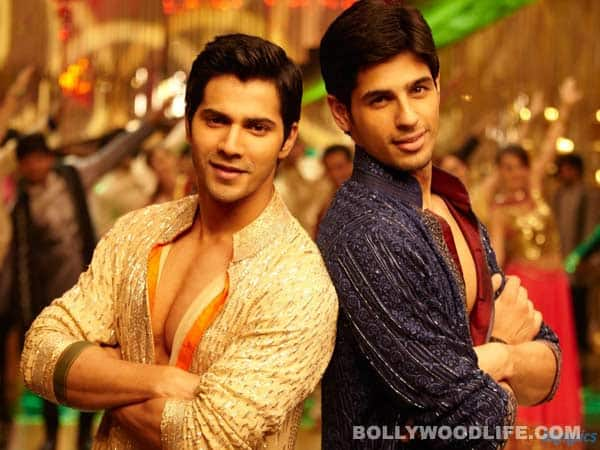 Some days after the release of Student Of The Year, the makers come up with a new song that signals the entry of Sidharth Malhotra into the story
Even with Student Of The Year becoming one of the fastest films to make Rs 50 crore, the makers are showing no signs of stopping promotions. Though the song was already a part of the film, Karan Johar's genius mind has released the song Kukkad kamaal da online to garner more attention for his movie.
The song is a fun, peppy number in typical KJo style where a bunch of college students dressed up in colours of the rainbow dance across a perfectly manicured lawn. Kukkad kamaal da actually marks the entry of Sidharth Malhotra, who crimps Varun Dhawan's style. Sid enters the campus overtaking Varun and Alia on a bike, excels at a bunch of sports and makes pretty little girls around him swoon and pass out!
And though in literal translation the lyrics of the song come across as tongue-in-cheek with an itsy bitsy tadka of sleaze, it's a fun, fast paced Punjabi song to dance to, totally worth being on your workout playlist!