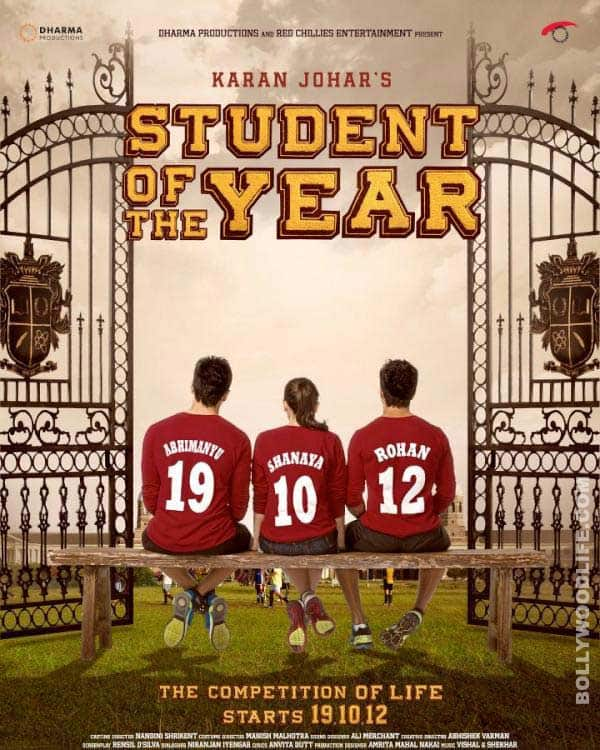 We don't have very high hopes. The only saving grace is that this college flick doesn't seem to be as cheesy as KJo's debut film, Kuch Kuch Kota Hai
Here it is – the theatrical trailer of one of the most awaited films this year. Karan Johar's Student Of The Year looks like old wine served in a new and young bottle. Blame it on the hype created by Karan's PR machinery. We thought SOTY would be the Jo Jeeta Wahi Sikandar of the current generation, but it doesn't rank anywhere near the cult film. The only thing that stood out is the bunch of stylised kids blowing up their fathers' cash.
Debutants Siddharth Malhotra, Varun Dhawan and Alia Bhatt look plastic. They make Rahul, Anjali and Tina of Kuch Kuch Hota Hai seem real. We wonder if youngsters today will lap this fare up, because better films have been made recently. While this multi-crore project could lack freshness – we need to see more to judge – friendship, love, competition and every other cliché in the book has been thrown in to make it a coming-of-age film.
Will these students get passing grades to make it into the wild world of Bollywood? We wait to see what head prof Karan Johar does with them onscreen…
ALSO READ: What's special about Karan Johar's 'Student Of The Year'?