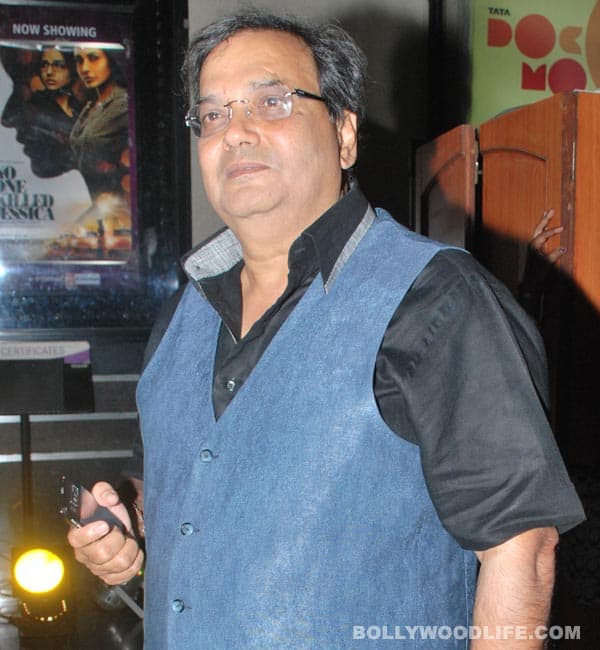 Bollywood's 'Showman' strikes back four years after he directed his last film Yuvvraaj; announces three films to be made under the Mukta Arts banner, which begins its 35th year of existence.
For years October 24, the foundation day of Mukta Arts, has always been celebrated in a grand way and with the launch of a new film. But this time the day was very quiet since Subhash Ghai decided to call off the celebrations as a tribute to his senior colleague Yash Chopra. According to sources close to Mukta Arts, Ghai had a simple puja in the compound of Whistling Woods International (WWI), with only his family, a few friends and some technicians who have worked with him.
But the Yuvvraaj director was excited about launching three new films. The first to go on the floors in December will be Kaanchi – written, produced and directed by the filmmaker himself and starring two newcomers. Ghai will then start Ishq De Maare featuring all the three Deols – Dharmendra, Sunny and Bobby – directed by Neeraj Pathak of Apne fame. The third to go on the floors will be Apna Sapna Money Money 2 to be directed by Sangeeth Sivan after he completes and releases Yamla Pagla Deewana 2.
"Despite the highs and lows that come in the film business, Mukta Arts' journey has gone from strength to strength. This is due to its inherant merits that are not always obvious to people looking in from the outside. I see Mukta coming back to its shining glory very soon with the launching of these three interesting projects. Three more films will follow early next year with big stars and Mukta will be rolling again," Ghai said.
We can only wish him all the best…and keep our fingers crossed!