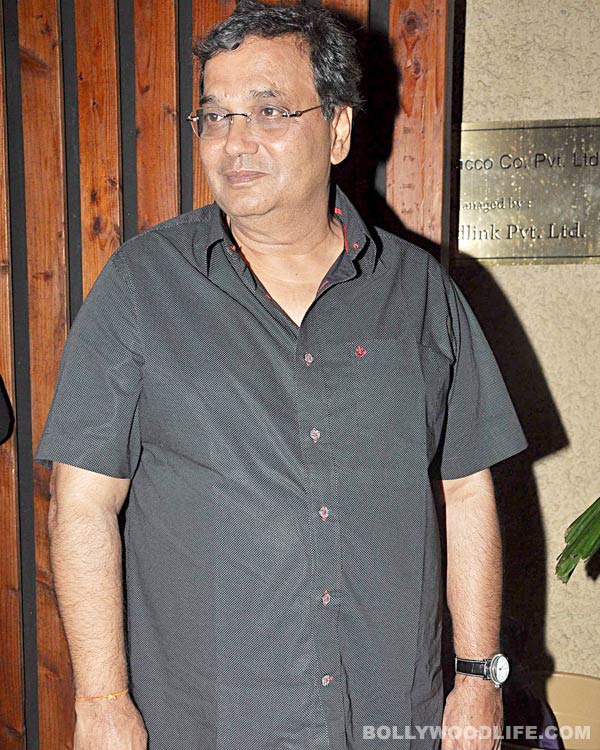 Top directors and artistes from Bollywood will speak for the showman at a press conference tomorrow
Embroiled in a controversy involving the government and ex-chief minister Vilasrao Deshmukh regarding allocation of land at dirt cheap rates for his film and media school Whistling Woods International, filmmaker Subhash Ghai is on the verge of losing the land on which the property stands in Mumbai. In fact, the Maharashtra Housing and Area Development Authority (MHADA) is already waiting for a chance to pounce on the multi-acre piece of land located in Film City, Goregaon East, in order to build low-cost houses.
In such a situation, the fate of the students of the school hangs and they are obviously worried about their future. Ghai, who had said that he felt cheated by the Government of Maharashtra, now seems to have gathered veteran artistes from the industry to pitch for him. A release says a press conference will be held to witness the film industry discuss 'The future of film & media education at stake with its platform being affected' on April 11 in Mumbai. Those present will be filmmaker Ramesh Sippy who is also the President of the Producers Guild of India, actor-activist Shabana Azmi with poet-scritpwriter husband Javed Akhtar in toe, as well as directors Ashutosh Gowariker, Vipul Shah, Madhur Bhandarkar, Amole Gupte, Manmohan Shetty. Moreover, heads of all associations part of the film industry will be there. Let's see if the showman is able to show his strength and win his argument, and the land, back!