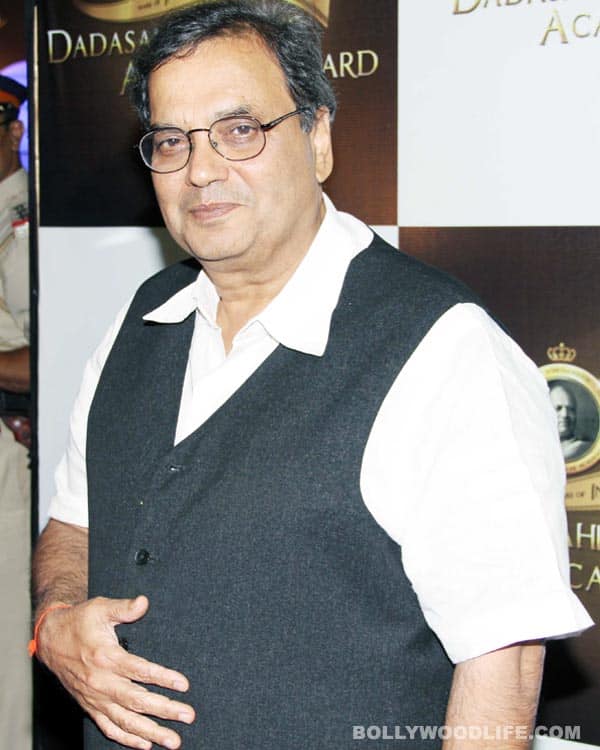 The director started shooting for his musical thriller at Film City on February 24
Subhash Ghai's Kaanchi – at a budget of Rs 35 crores – is certainly one of his most ambitious projects. And despite an exorbitant amount at stake, the showman has chosen newcomers Mishti and Kartik Tiwari (Akaash Vani fame) for this flick as compared to him working with relatively bigger stars all these years.
The veteran filmmaker who started shooting the film after a four-year sabbatical said, "I am too excited to make Kaanchi since this is a contemporary new-age story with lot of energy and music. Today I have the same feeling like what I felt when I started my first film Kalicharan. The script of Kaanchi has my lead female actor Mishti do stunts which are a first as compared to my previous films… so you can imagine the drama and entertainment in it."
The showman felt that he always performed his best in a crisis situation. Ghai said, "I still remember the amount of pressure I was under after Trimurti flopped but still I went ahead and made Pardes. One thing I can never compromise is the quality of my filmmaking whatever the budget may be. I am glad that I am directing a film I want to with a stellar cast including Rishi Kapoor, Mithun Chakraborty, Kartik Tiwari as a hero and Mishti as my new heroine in Bollywood. Kartik and Mishti both are extremely talented which I witnessed during my workshops with them."
Ghai intends to release the movie on August 15 this year. After that he'll start preparing for his movie with Salman Khan which he plans to start shooting next year. Good luck, Subhash ji!