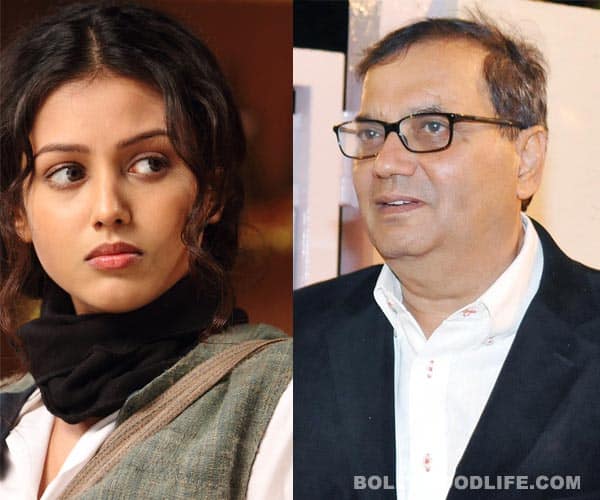 The Showman and his large troupe of artists and technicians move to Uttaranchal to shoot songs and action sequences
Ever since Subhash Ghai announced his new venture Kaanchi after a four-year sabbatical, the project is garnering good buzz. The film stars Kartik Tiwari and the showman's new find, Mishti, the 21-year-old Kolkata girl, who was roped in from more than 240 girls who auditioned for the role.
The musical thriller is a dramatic journey of an 18-year-old from mountains to metro and from innocence to realisation. It tells the story of an innocent girl from Uttarakhand whose father, an ex-army man, gets shot. The event turns her life upside down but she refuses to be a victim; instead she stands up, fights it out and emerges a winner. It's the story of evolution followed by revolution inspiring today's youth to wake up and fight against corruption of power. It's an entertaining film with a strong message. And since the character of Mishti is born and brought up in Uttaranchal, the entire unit of Kaanchi is moving to there to shoot her sequences before she comes to the city.
"Mishti is one of the most talented heroines I found ever. She's just fantastic. You have to see her performance in Kaanchi to believe me. She is another superstar in the wing this year," claimed Ghai confidently.
Kaanchi is set to tunes by Ismail Darbar and Salim-Sulaiman. And from what we see, the showman is leaving no stone unturned to see that his film creates the right impact at the box office. We wish him all the luck!