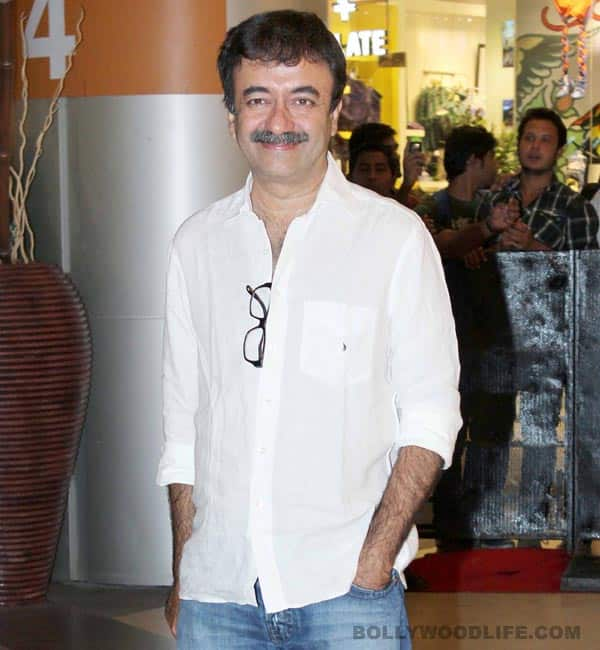 With the original Munnabhai director rather busy with P.K., the Jolly LLB director will be helming the third installment of the hit franchise
Rajkumar Hirani is sure a creative guy, giving us the biggest hits of this decade. But even for super creative folks, their juices can run dry sometime, no? And Hirani faced a similar situation only recently when he was writing two different scripts – P.K. and the third installment of Munnabhai. And so consumed was Hirani with P.K., that he just couldn't manage to crack the second half of Munnabhai Chale Delhi. Knowing Hirani and the kind of near-perfect work he has delivered, there would be no room for mediocrity, and hence he chose to finish P.K. first and then deal with Munnabhai.
After finishing with P.K., Hirani did manage to crack the script of Munnabhai, yet it seems that things around P.K. really got hectic. And with Mr Perfectionist Aamir Khan being the lead actor, we're not at all surprised.
And thus Hirani had to hand over his baby to someone else, who happens to be Subhash Kapoor who has worked closely with the stars of both the films – Arshad Warsi and Boman Irani. Well, that may have softened the blow of giving away his most cherished possession that goes on floors later this year.
At least the script belongs to Hirani, so we aren't too worried about it. Even Vidhu Vinod Chopra who is the producer for the franchise thinks Subhash is the right guy for the film. "After seeing Subhash's work and discussing his thoughts and ideas, Raju, Abhijat Joshi and I collectively felt that we have, after a long search, found an individual with the right sensibility and approach to work with us in taking forward the Munnabhai franchise. I am pleased to welcome Subhash Kapoor into the Vinod Chopra Films family as the director of the next Munnabhai film," said the producer.
Well, we can only say that we will have to wait for Subhash's Jolly LLB to hit the screens. That's when we will know how the director handles comedy flicks. Fingers crossed, folks!