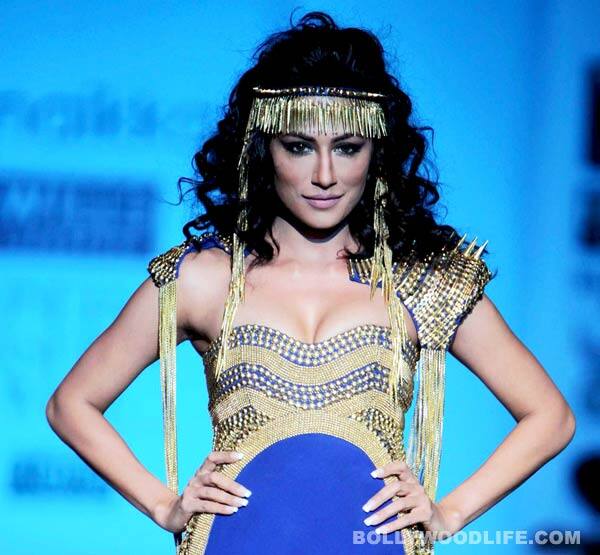 The Desi Boyz actor beats Vidya Balan and Katrina Kaif to bag the magnum opus
Finally, it's official. Chitrangda Singh will play the title role of Mehrunissa in Sudhir Mishra's magnum opus. She will be seen romancing Amitabh Bachchan and Rishi Kapoor in this period film. Mehrunissa tells the story of an actor in the 1960s and the events in her life over the next 30-odd years.
There was speculation that Vidya Balan or Katrina Kaif will play the title role. However, Sudhir was adamant that only his Yeh Saali Zindagi (YSZ) actor was suitable for the role. When original producers UTV Motion Pictures insisted on Katrina, Sudhir took his project to DAR Motion Pictures instead. In the meantime, Chitrangda backed out of the project. The rumours were that Sudhir then approached Vidya. For reasons unknown, talks failed and it seemed as if Sudhir would finally give in and cast Katrina. We had asked you if Kat can actually romance Amitabh and Rishi convincingly, remember? Now it looks as if Sudhir and Chitrangda have ironed out whatever doubts the actor had about doing the project and they will come together for the third time (after Hazaaron Khwaishein Aisi and YSZ) for Mehrunissa. Our honest opinion? We are glad. Chitrangda is a much more mature actor than Kat or Vidya. Wethink that not only will she make a better pair with the veteran actors, but she'll also do full justice to the role. Rumourmongers also claim that Mehrunissa is modelled on Waheeda Rehman. With her classic good looks, we can just imagine Chitrangda playing such a character, can't you?
Sudhir had earlier waited for months on end for Amitabh to agree to do the film. With Chitrangda also on board, Sudhir finally has his dream cast in place. We hope after all the uncertainties that he has gone through and the speculation we've endured, the film lives up to all our expectations.