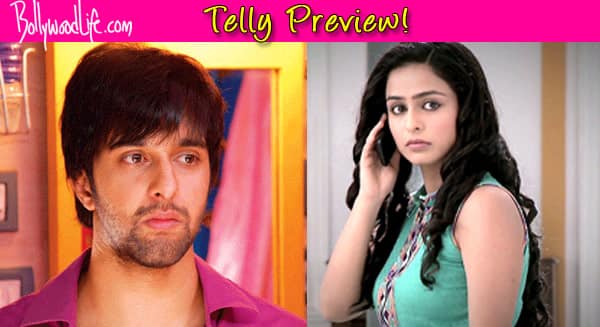 Circumstances are forcing the two to part ways. Will they? Read on to know more…
In the last episode, we saw Pankaj confronting Saumya and Yuvraj (Sahil Mehta) about them being together. Yuvraj covered up for Saumya(Neha Yadav), stating that the two were planning a surprise for Suhaani(Rajshri Rani Pandey). Yuvraj decided to tell Suhaani the truth. Ragini and Menka were seen making arrangements in a way that would obstruct Yuvraj's meeting with Suhaani. He, however, disappointed the two stating that Suhaani was on her way over to meet him. While Suhaani and Yuvraj were together, someone was seen knocking at the glass door and disturbing them. We were left wondering on who that someone was.
In the upcoming episode, we will witness everyone enjoying Suhaani and Yuvraj's engagement. Yuvraj will curiously wait for Saumya, who will enter the scene after a while. Pratima will ask Yuvraj to make Suhaani wear the ring. Yuvraj will instead go close to Saumya in order to place the ring on her finger. At that point, the lights will go off and Yuvraj unknowingly will place the ring on Suhaani's finger instead of Saumya's. He will be shocked after realizing what he had done. Saumya's mother on the other hand will tell her that a rishta for her is in the offing and expresses her desire for Suhaani to get married soon.
What will happen next? Will Yuvraj and Saumya part ways? Stay tuned for more updates!