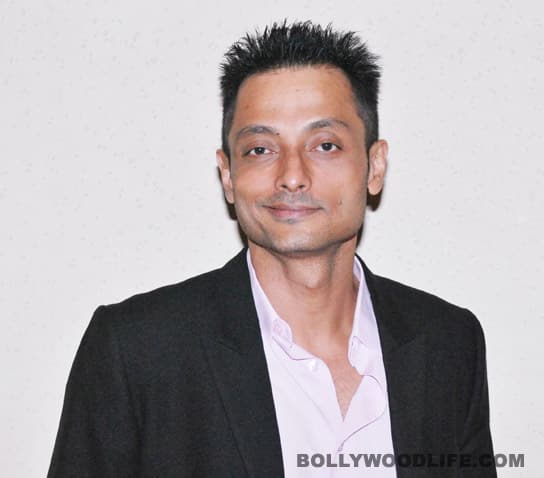 When you are going to meet someone who says, "People keep pointing out my socks?! Where does it say I've to wear same colour socks? Was it in it that the 11-15 commandment block which broke?" you can be rest assured that either you will freak out or you'll have an endearing chat about cinema without any pseudo-intellectual innuendos
We caught up with Sujoy Ghosh at his new office when the final touches were still being given to this Friday's release Kahaani starring Vidya Balan.
We hear that you didn't want to direct your debut film Jhankaar Beats. How did you get into the director's seat?
It was a long struggle and all I wanted to do was see my film made. I had just written it and it took a hell lot of time and patience till it finally managed to reach Mr Pritish Nandy, who agreed to produce it. Back then reading scripts wasn't in yet, so I would narrate it to whoever agreed. After narrating the story to so many people, I got to a point where I just knew that I had to make this film, no matter what.
Mr Nandy's motivation did help and my conviction regarding the story ensured that the film gets made and released. Jhankaar Beats is known as the 'father of multiplex films' and it has deserved the accolade because back in 2003 many other films with a comparatively smaller budget (similar to Jhankaar Beats) had released but none of them worked. People still fondly remember Jhankaar Beats and as a storyteller that is my victory.
Three films down, fourth soon to be released… any thoughts?
In cinema there is absolutely nothing that you can predict…the only way to work your way around is, to first get a story that really excites you to push the envelope. Not just you, the entire cast and crew of the film should have some strong reason to be gung ho about the film. Another thing to keep in mind is that as much chaos there would be during the pre and post production, while the film is on the floors; ensure that you stick to the budget that has been allotted to the film.
If the producer has agreed to spend Rs 100 (for example), as a filmmaker you should ensure that the film gets made within the stipulated budget and also of course that you can sleep without badgering your conscience. At the end of the day your honesty towards telling your story will come through and despite all the gimmicks (special effects/PR/marketing), the audience will see through the bluff.
(The conversation is interrupted when an assistant of Ghosh walks in and talks about a cuss word that is edited out of his forthcoming film Kahaani where Sujoy insists that he doesn't want an 'A' certificate just because of one cuss word. I get my cue for next question!)
With Jhankaar Beats you were comfortable with getting an 'A' certificate because you included the first blow job sequence in Hindi cinema. So why this renewed stance on censorship?
It is not that I have renewed my stance on censorship, only that I am myself not convinced about the usage of the cuss word in that particular scene as it is being hurled at a pregnant woman. Also India is a volatile country and we need some sort of filtering because thanks to the low literacy rate, majority of the population is dependent on cinema for information and knowledge. And I take it as a personal responsibility to not let my films carry any kind of forced negative vibe.
Having said that if I was convinced about retaining that cuss word in that scene, nothing in the world could have changed my mind and stopped me from keeping it. If am not convinced about it, how can I sell it to you? There are filmmakers who think that the censor board is harsh on them, but I can say from my personal experience that they are pretty clear about the way they function. If you wish to retain a scene or a cuss word or anything explicit in nature, you get an 'A' certificate, if not; you abide by the cut and reach out to your audience.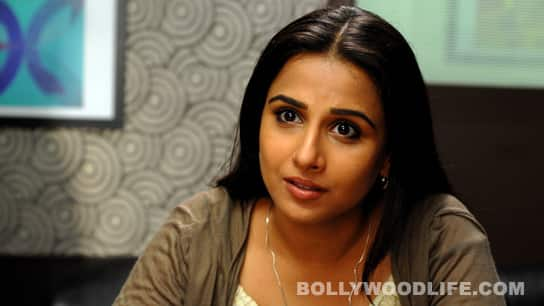 Your last three films were in the domain of regular commercial cinema with singing, dancing and living happily ever after. Why this sudden shift to the noir genre?
It is not a conscious decision but somewhere deep down I can't continue to make the same kind of films. There have been so many requests for a sequel to Jhankaar Beats and I can write it pronto but the question is will it still hold my interest? I get bored very easily and as a storyteller I wish to explore as many types of filmmaking and leverage all the tools available (like editing, music, cinematography et al) to tell a story that has no precedent.
You can watch any film of mine and I can guarantee you that you have seen nothing like that ever before. My quest as a filmmaker is to tell an honest story, entertain the audience and of course layer my story with a message. The audience may or may not get to the message bit of it, but my job is done even if they are entertained within the genre of the film that I made.
It took me four years of my life to make Aladin and it is not an easy thing to do. When you put in so much into a film it cannot be frivolous. With Aladin I wanted to pack in a message for the kids that at the end of the day there is no magic lamp and no genie, if something has to be done, you have to get your hands dirty.
Kahaani is about the struggle of a pregnant woman's journey who is trying to find her husband in a city which she has no clue about, she doesn't know the language. She can easily get the police involved and go back to the country she came from and choose the easy way out. But she doesn't do so. She sticks around and tries to get things sorted. Kahaani is the story of her survival and it is a tribute to every mother who would go out of her way to protect her child.
That way every story of mine has a message that is layered in somewhere. For me cinema is not just about entertainment….
ALSO READ:KAHAANI new song: Aami shotti bolchi