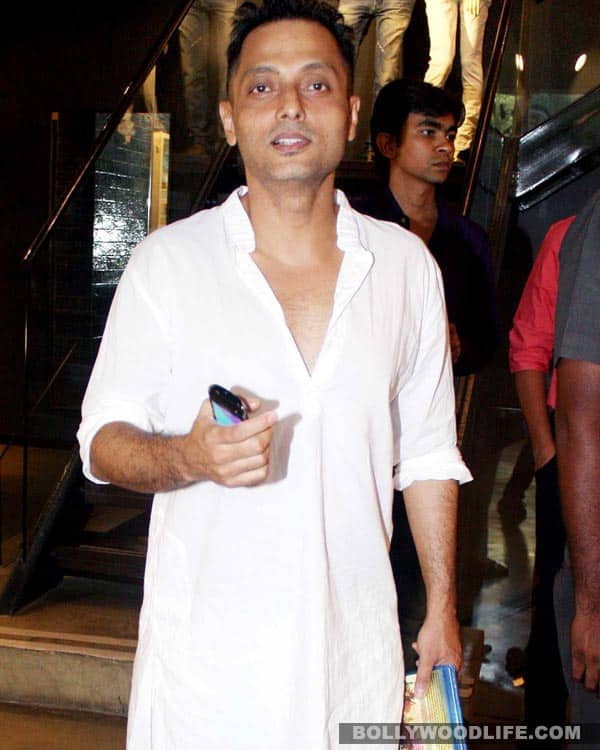 Sujoy Ghosh is wasting no time basking in the glory of his last film Kahaani. The intelligent director is gearing up for his next projects…with the biggies of B-town!
After winning rave reviews for his baap of a thriller film Kahaani, Sujoy Ghosh has become Bollywood's most wanted director. Every big star wants to work with him and the 46-year-old is ready to bag several award this year for the Vidya Balan-starrer.
And just when we wondered what the maverick director was up to these days, in came his tweet. "Tonight I go home. tom I reclaim my study from the kids. then I try & write 2 scripts. one for THE Bachchan & one for the Balan."
All right, so now we know – Sujoy is pretty busy with his children and revising a lesson or two with them. Also, a certain Bachchan ( Amitabh, we would like to presume) and a certain Balan (Vidya – there's no doubt in our filmi mind about that!) are two people who are keeping Sujoy on his toes. The 44-year-old is writing scripts for the two great actors. We just hope that his future projects with the Bachchan and the Balan turn out to be delightful to watch!