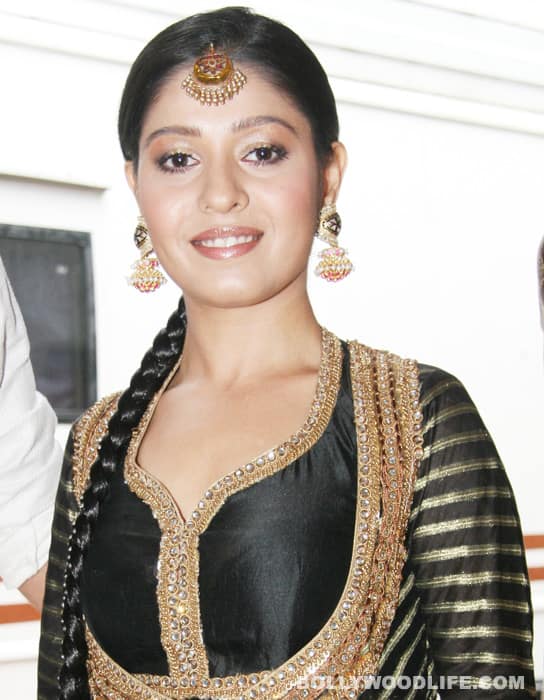 The love birds are yet to declare the date but we are glad our fave singer has found love again
It's been a while since Sunidhi Chauhan has had a hit song to her name, but it seems her personal life has taken a turn for the better. Sunidhi will wed music composer Hitesh Sonik in April. The two are busy finalising the arrangements for the big day. Oh no, Hitesh is not one of those grooms to say, tell me where and I'll turn up. Hitesh told IANS that he's really involved with the preparations. And why not? He's proud to be Sunidhi's husband. He's known Sunidhi for fifteen years. "She was a little more than a child when she won the Meri Awaz Suno music contest on television. That's when we became friends. Gradually over the years as she grew into a fine singer, our friendship grew into love," he said.
Don't dismiss him as another wannabe. Hitesh is the grand-nephew of the well-known music composer Sonik of the Sonik-Omi pair in the 1960s and 70s, who gave evergreen hits as Kanha re kanha (Truck Driver), Kaan mein jhumka chaal mein thumka (Sawan Bhadon) and Raaz ki baat keh doon to (Dharma). Hitesh has also assisted Vishal Bhardwaj in 11 films is now trying to establish himself as an independent composer. "I've done songs in Luv Ranjan's Pyaar Ka Punchnaama and Raghav Dhar's My Friend Pinto. Now I'm working on the songs of Luv Ranjan's new film Akaash Vani."
That doesn't automatically mean that we'll hear Sunidhi in Akaash Vani. "She has so far sung my composition only once, in My Friend Pinto. Just because she is the woman in my life doesn't mean I'd want to use a voice as powerful as hers until it's needed for one of my compositions," he said. In fact, he is quite clear that he is going to keep their personal and professional lives separate. "That Sunidhi is a wonderful singer is only a part of her personality. I love her first and foremost for the person she is." The wedding is their formal announcement of that love. "We thought the wedding would be an intimate affair. But when we went through hers and my invitation list we discovered we had to invite a lot more people than we thought.We're working on the preparations. April is not far off. She's a very busy singer and I've my assignments. We made sure we both had time to prepare for the wedding," said Hitesh.
Sunidhi had earlier been married to choreographer Bobby Khan, but it didn't work out. They separated after one year and later filed for divorce. We are just glad Sunidhi found the courage to love again and wish the couple all the very best.
– With inputs from IANS
ALSO READ: Asha Bhosle, Sunidhi Chauhan sing for Indo-US movie