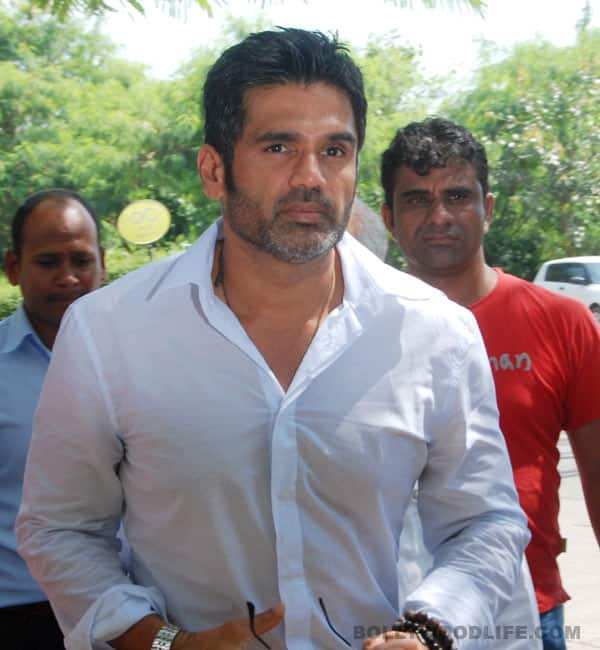 Macho man Suniel Shetty has no qualms about his daughter wanting to try her hand at acting. His only concern is if she will be able to handle the pressing demands of the industry
Athiya Shetty is back from New York after finishing a course at the New York Film Academy. And it seems she has finally made up her mind about what she wants to do, career-wise. Looks like the babe wants to take the same route as her father and is all geared up for a grand Bollywood debut. Although the Thank You actor says that it's too early to say anything, he maintains that he has been talking to producers and B-town insiders to get his daughter a break.
The doting dad is making sure that he encourages Athiya to do what she wants to, even as he warns her about how unpredictable the industry is. So while he's glad that his baby is in love with this profession, he's also a li'l worried about her at the same time. Now that's a supremely awwww moment, no? We hope the apple of Suneil's eye gets all the opportunities to make her dream come true. And as long as her thespian skills are better than her dad's, we only wish her good luck!