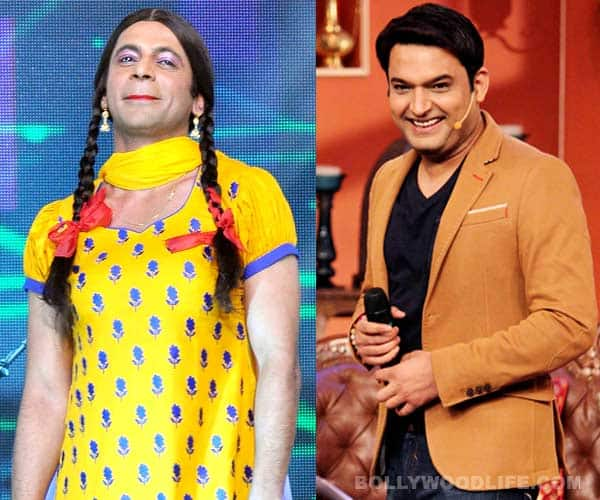 Owing to Mad In India's poor response, the show will breathe it's last on May 4
Sunil Grover's Mad In India (MAI) is all set to go off-air, we hear. And honestly we aren't surprised. Though Grover launched Mad In India amidst much hype and resurrected his beloved creation Gutthi in a new avatar and a new name –  Chutki, but unfortunately, Mad In India fell completely flat as it didn't live up to the expectations neither in terms of audience response nor the TRPs.
The makers tried to do some damage control by calling various Bollywood celebrities, extending Chutki's portions and introducing Grover in different avatars. But nothing worked in their favour, due to which Manish Paul, who hosted the show decided to call it quits. And that was the beginning of the end, as it was Manish's spot on one liners that saved the day in Grover's not so funny show.
And now if the grapevine is to be believed, MAI is all set to see an end very soon. Reportedly the cast and crew shot the last episode on April 18. Krushna Abhishek, who replaced Manish, shot only two out of four episodes. The final episode of Mad In India will be aired on May 4, we hear.
Well, as they say, "Ye toh hona hi tha." We wonder, what will Sunil's next step be after this? Will he go back to Kapil Sharma's Comedy Nights with Kapil? Well, we hope he does. It's high time, hai na?