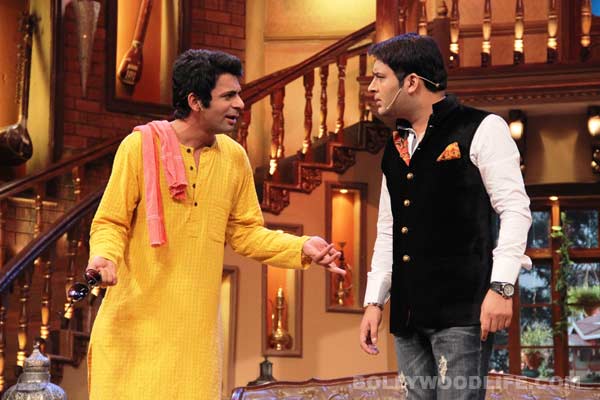 The two funny men are all set to lock horns
So, it's finally confirmed – Sunil Grover aka Gutthi has gone to Star Plus where he will start his own show named after him. A lot was said and written after Sunil's exit from Kapil Sharma's popular comedy show, Comedy Nights with Kapil (CNWK). We even spoke to Sunil where he gave us a hint of a show on a rival channel. And now it's confirmed. "Sunil is in the final stages of negotiation with Star Plus for his own comedy show. They are working on a format, and also the finances are being locked in." a very reliable source was quoted by a leading daily.
That's not all, we have heard that Grover is being paid as much as Kapil gets for CNWK. Star intends to telecast Grover's comedy show at the same time when Kapil Sharma's is aired on Colors.
So will Sunil appear as Gutthi on his show, you ask? "That's the question which Sunil's lawyers are currently working on. Grover's legal team has been working on putting together all the footage of Sunil Grover's various avatars as women in various shows across the years on CDs and pen-drives to present in court," added the source.
So now that Sunil is all set to take on Kapil, who would you choose between the two? Will you continue to watch Kapil or will you watch Sunil aka Gutthi?