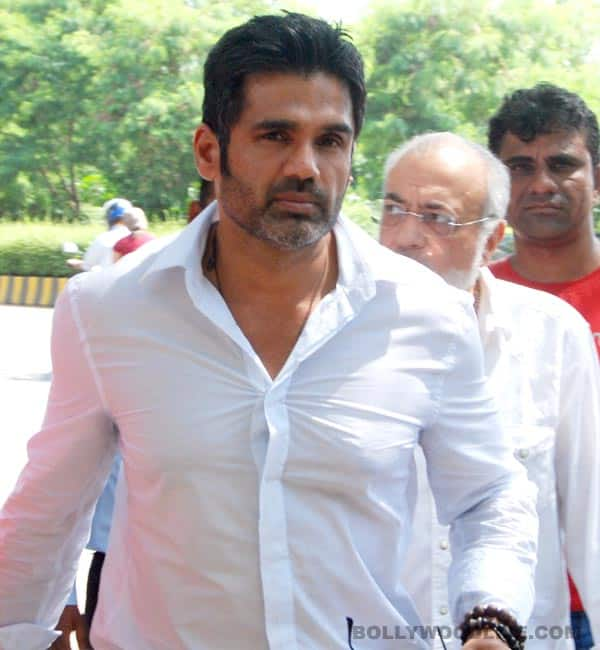 The Border star is back with a bang with two high-octane action dramas slated to release this year
We love Anna aka Sunil Shetty in what he does best – action! The macho actor is known for his brawn and his action movies like Mohra, Bhai and Main Hoon Na to name a few. The 51-year-old was of late seen in comedy flicks but now Shetty will make his solid presence felt on the big screen with two action films. "I am really looking forward to 2013 because I have a lineup of exciting action films, the genre that I haven't attempted in a long time because I was busy doing other genres. I have completed 70 percent shoot of Vishram Sawant's Shooter where I play an encounter specialist. The film is a story of the relationship between an informer and a cop and Randeep Hooda plays the informer. I am also a part of Ashok Trika's Enemy which is a cop drama, "said Sunil in an interview to a daily.
Businesswise too, Sunil is doing well. He will launch two projects in the real estate sector under his brand S2-R House, a lifestyle store in Worli, and Discovery, a set of luxury villas in Khandala. Looks like in the New Year, lady luck is showering her blessings abundantly on B-town's action hero!