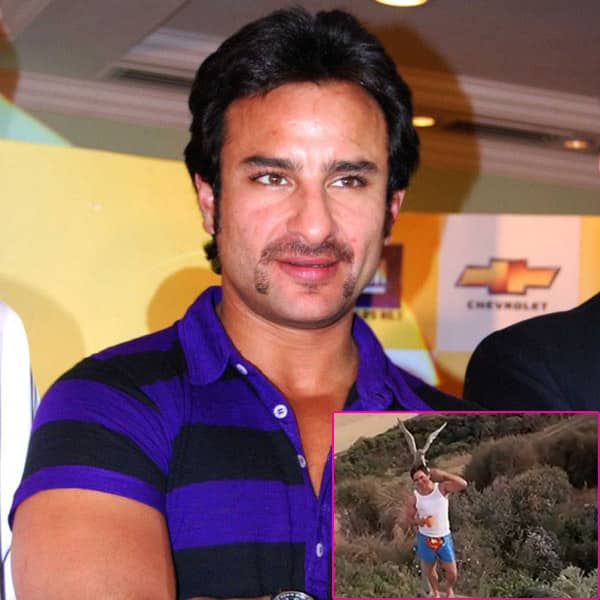 skip advertisement
The Deol hunk is seen in a surprisingly casual avatar in the poster of I Love New York opposite Kangna Ranaut and that has surprised the..err…heck out of us!
The serious and intense Sunny Deol is seen taking a leap (of faith, or not) in his new film. The actor, who set an image by mouthing dialogue like 'dhaai kilo ka haath' and 'kutte-kamine', is seen in this semi-casual (formal shirt +boxer shorts) look, clutching a bedsheet – and that one image speaks volumes of his night's adventure. Ankle-length socks, unkempt hair – a style statement which we, without any second thought, would expect from the young crop of actors to flaunt. But looks like the deadly Deol wants to shed his 'violent hero' garb and get into the funky printed boxers of a metrosexual dude. But how we wish he had done something about his hairy chest! The whole here-and-now look seems incomplete without a li'l bit of shaving.
Now that Sunny paaji has made a transition from fiery to funky, we are inspired to take a look at heroes who have worn boxer shorts onscreen without committing a fashion faux pas.