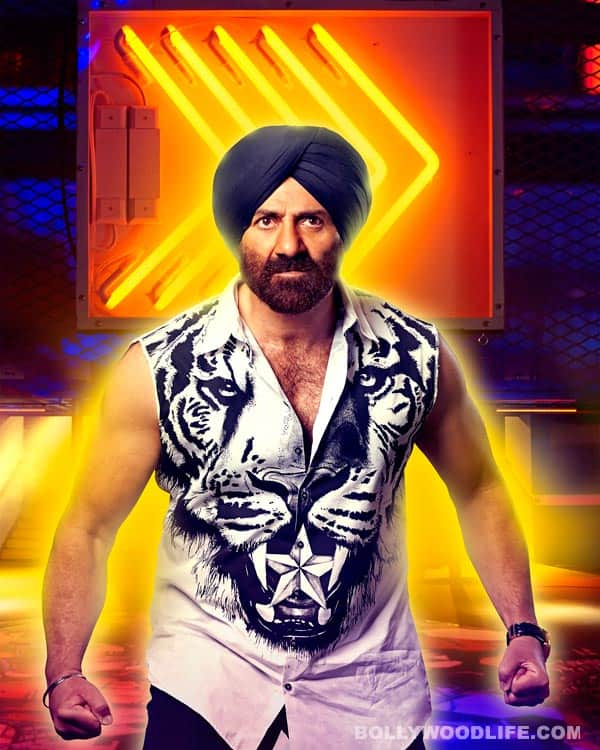 The Deol clan is not exactly known for their dancing skills, but contrary to people's beliefs Sunny says dancing is enjoying the rhythm and not perfecting the steps
Sunny Deol may play the strict, angry and no-nonsense kinda guy onscreen, but in real life the actor is known to be soft, humble and absolutely calm. We've seen him blush, romance, fight, uhhhh dance and yet there's so much more yet to be discovered. The actor talks about his upcoming action-comedy flick Yamla Pagla Deewana 2, his dad Dharmendra, dancing and more…
After the stupendous success of Apne, you have had YPD, which was also huge. And now, YPD 2….
Yamla Pagla Deewana was such a success, so franchising it to part 2 was a natural progression for us. Interestingly, I always wanted to do something in the UK and this gave me the opportunity. I was at the Old Rep theatre in Birmingham, and I studied here and the UK is very much a second home for me. We have shot everything in Birmingham and Leicester and it was tedious, but exciting – as it was our own home production, we had to run around, doing and fixing various things. We had three months in the UK and irrespective of the weather we still managed to complete our shoot.
What about the cast and crew that you chose?
The screenplay writer from part 1 remained the same and the idea format came from my wife, as she's from UK and she had thoughts and ideas. Then we sat down with Jassi (Jasvinder Bath) and took it from there. We went for a new director for YPD 2 – Sangeeth Sivan, whom I've worked with in the past and he's pretty good with comic films. And we cast the two girls Neha Sharma and Kristina Akheeva accordingly.
The music and dance of this film has been making waves…
This film is an entertainer. I was sitting and analysing why audiences love my Dad's dance – I realised that he enjoys it so much, it is infectious! Most people like to enjoy the rhythm and just dance, and not think about perfect steps or choreography. This gave me the idea of the song I will dance like this only ho main taan aidaan hi nachna. It's all been such fun! And our music launch event was so exciting. The media went wild when they saw so many actors who attended upon being invited by us, so the act we were supposed to do was scrapped and eventually we went on stage, Dad gave a beautiful speech and played the song. They all started dancing to the song!