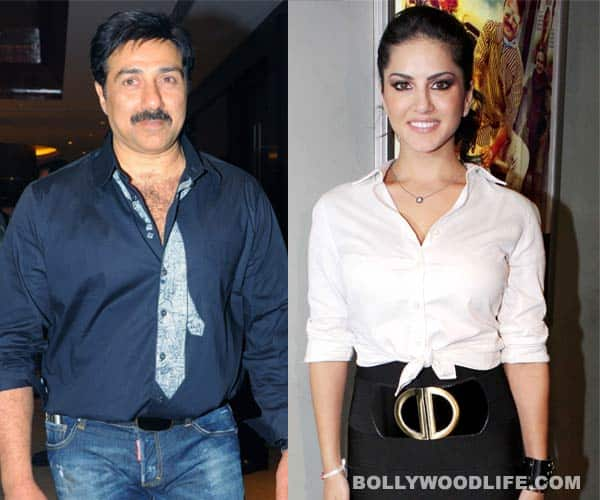 The action man reveals he has no qualms of Sunny acting in his films, says jokes do not affect him
There were some really strong rumours doing the rounds that Sunny Deol, who is known to be a no-nonsense, straight talking guy didn't want pornstar-turned-actor Sunny Leone to do an item number in his upcoming film Singh Sahib The Great, since he was quite miffed by the jokes on both of them doing the rounds. We thought it was hilarious, and we even carried a few infamous lines on the two Sunnys!
However, it has turned out that the rumour was just that, and that Sunny Deol is more than happy acting alongside Sunny Leone. Director Anil Sharma said in an interview that Deol was a true professional and that he had no qualms if Leone would do an item number. In fact, she is definitely doing one.
Well, it seems that Sunny Deol does have a sense of humour. And since he can laugh on himself now, how about we actually see Sunny Deol doing a film opposite Sunny Leone? Could be fun, right guys?