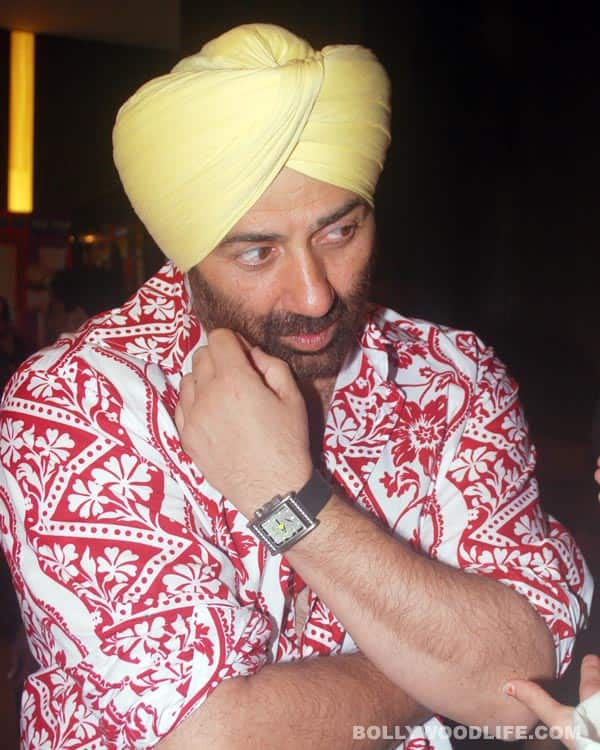 And by doing that he wants to save the world from tyrant landlords. Whatever next!
Sunny Deol is known for his action, and we all know that, don't we? But this time the Jat wants to put it to good use and take up a social issue. Hearing this makes us wonder if Sunny dearest is suffering from the Satyamev Jayate syndrome that's gone viral, all thanks to the B-town perfectionist, Aamir Khan. But before you begin to mull on that thought, hear this.
The idea of playing a superhero isn't something that popped up in the Deol dude's mind recently. He has been sitting on it for a long while, all the time thinking that superhero flicks are so blah. But after watching Krissh and Ra.One, and hearing about Salman Khan planning to play the role of a hero with a magical beard in Sher Khan, Sunny realised that he was mistaken perhaps.
So finally now Sunny has consented to wearing his undies over his pants…errrr…dhoti. But he won't try to save the world from imaginary villains jumping out of the screen or from evil sci-fi gadgets. He will tackle a real social villain – tyrant landlords. And while the theme remains as desi as ever, the stunts and technology involved, we are told, won't. Whoa! Now that's a good mix, isn't it?
What's more, birdies chirp that the gabru jawaan has even managed to find a muse for himself. And it's the babe who loves wearing colourful ghaghra cholis – Sonakshi Sinha! Perfect choice, huh?
This is what we call delightful news. Why, we can almost see Hrithik Roshan, Shahrukh Khan and Salman Khan waiting with open arms and wide grins saying, "Welcome to the club, dude!"