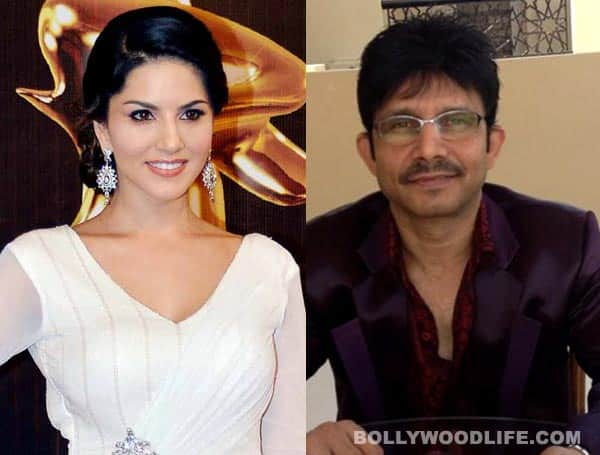 The adult star and Bollywood actor says being a woman, she is not one to make a loose comment on a heinous crime like rape
Indo-Canadian pornstar Sunny Leone has filed a complaint with the Cyber Crime Investigation Cell of the Mumbai Police against actor-filmmaker Kamaal Rashid Khan for misquoting her.
Kamaal had claimed that the Jism 2 actor had made the controversial statement – "Rape is not a crime, it's just a surprise sex".
Sunny said, "I have filed a complaint with the Cyber Crime Investigation Cell against KRK asking them to take action." She denied the rape statement attributed to her by Kamaal on micro-blogging site Twitter was made by her. On January 31, Kamaal had mentioned on his Twitter that Sunny had said something to this effect.
"In normal cases, I would have ignored this man's tweet. But it became an issue and I am not insensitive. Being a woman, I am not one to make a loose comment on rape. At a time when the country is in the aftermath of what happened in New Delhi, it is disgusting for someone to make a joke out of this," she said.
"I strongly condemn the man's incorrect and insensitive statement and his false accusation of me having made a callous remark like that," added Sunny, who is busy working on Ekta Kapoor's Ragini MMS 2.
Sunny and Kamaal have a common string – their claim to fame in India is reality show Bigg Boss.
The actor is said to have been offered a project by Kamaal earlier. "I was informed by my manager and husband (Daniel Weber) that this man had earlier offered me a film. We had refused. Maybe this is his way of getting back at us," said Sunny.