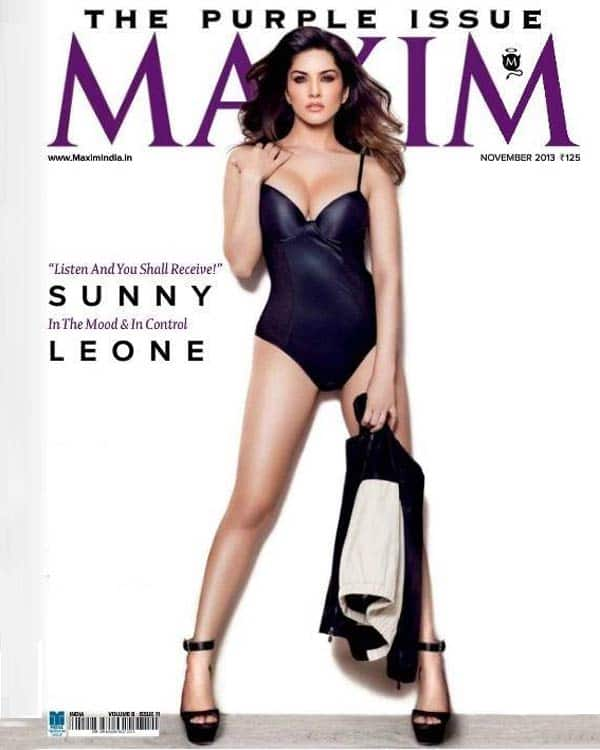 The Ragini MMS 2 hottie sparked up the cover of the men's magazine with her generous curves on display. But honestly speaking, Miss Leone failed to turn us on with her heavily photoshopped image….
You can have a great fun with Sunny Leone. Now before you get wrong ideas in your head, let us clarify that Sunny is a great person to work with – professionally speaking, we mean! The adult movie star has now turned B-town babe and she seriously means business. She is bold, beautiful and absolutely hassle-free when it comes to giving anything her best..errr…. shot!
But sadly, the babe has let us down this time around with her photo on the cover of Maxim magazine. The image looks excessively photoshopped and totally thanda. For a lady who is blessed with the best curves in the business, this cover is blah!
Sunny tries hard to woo us with her well endowed torso, but ends up looking like any other cover girl. We wish that she could have stepped up her oomph factor and given us more to keep us hooked for some more time. We hope she can compensate for this 'safe' act by giving us a powerful dose of wildness in her next few films – releases like Jackpot and Ragini MMS 2!