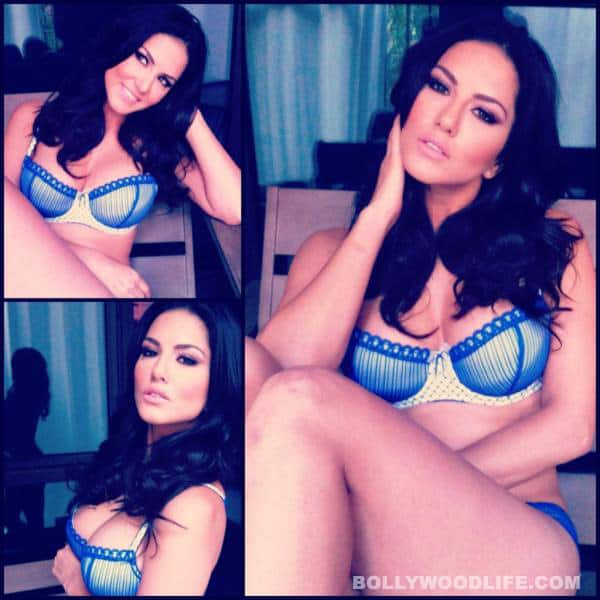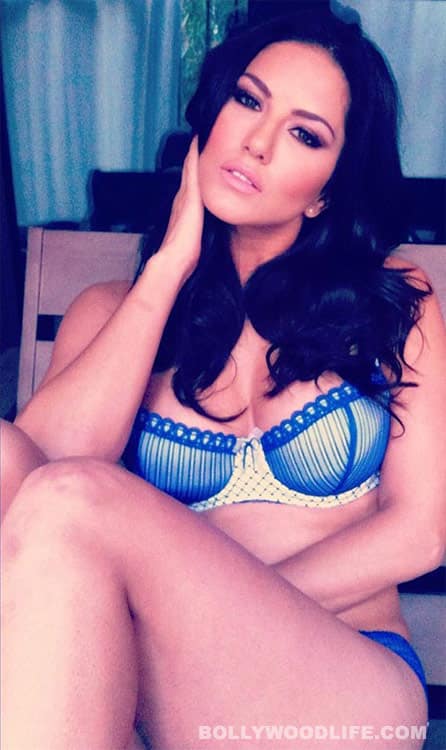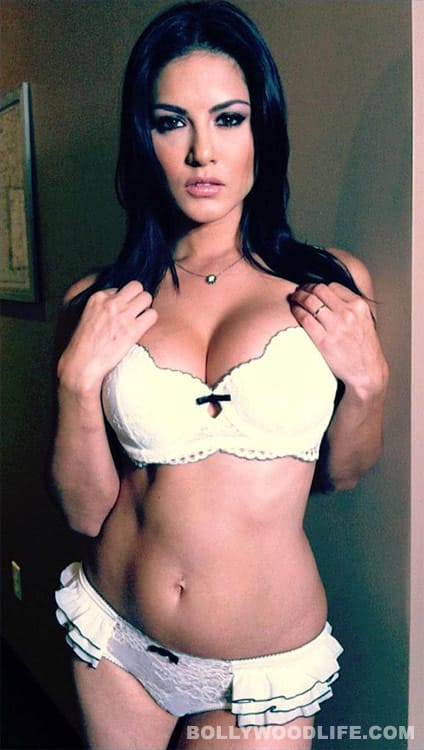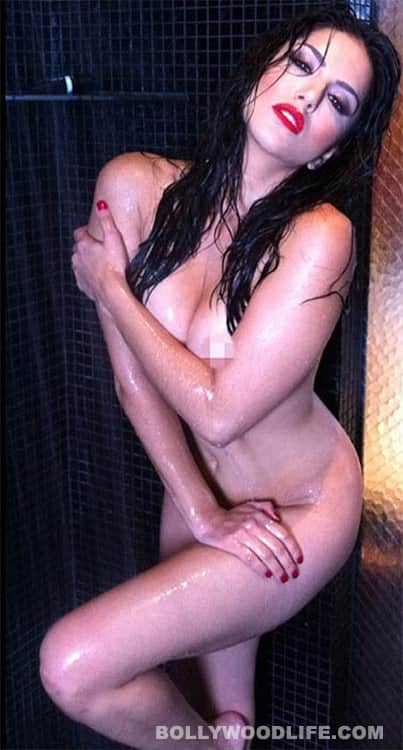 The actor retweeted several bare-all images on the social networking site
Not satisfied with her skimpy-clad look in Pooja Bhatt's soon to release film Jism 2, Sunny Leone has ditched her clothes once again in a new photoshoot, which is getting a lot of attention on Twitter. A certain Mellisa Makeup tweeted a pic of the hot siren – drenched and sporting a bright red lipstick, Sunny barely manages to hide her assets in this one.
Sunny also retweeted three more photos – in one, she poses in blue-white lingerie, she's wearing a white piece in the second and in the third, she is seen sporting a translucent blue top. Is this just another way of garnering publicity for her upcoming erotic thriller? Probably, yes. But one thing is for sure, Sunny is definitely in no mood to shed her porn star image for Bollywood stardom!