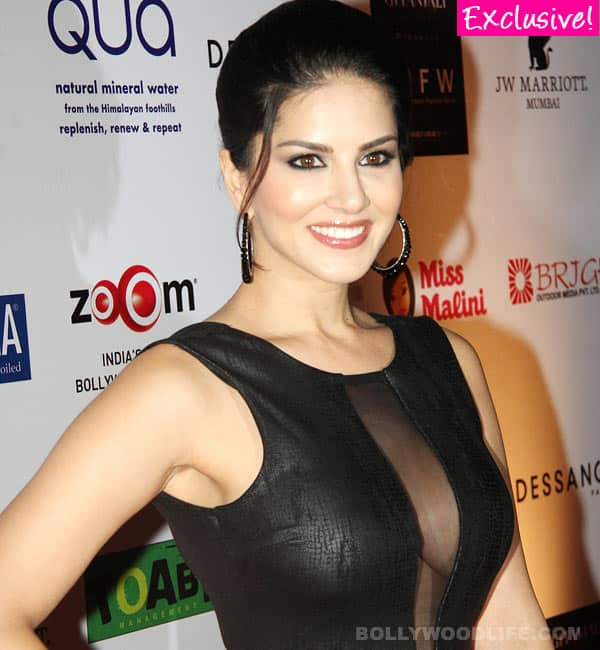 Ragini MMS 2 actor might be shuttling between LA and Mumbai to manage the two dramatically different identities she has at two different places on the globe-one is more acceptable and dignified than the other, but that doesn't make the babe liberal when it comes to discussing her risqué career choices
In a world where you ultimately sell what you are good at, Sunny Leone should not be looked at through the prism of wrongly harboured prejudices and judgements. And surprising, a relatively conservative (read: hypocrite) country such as ours, did not just welcome Sunny Leone, but celebrated her boldness quite liberally-if not exactly accepted her credentials readily. And we certainly are not cribbing!
After all, the young India did not jump the gun to judge Sunny for her 'colourful' portfolio. As long as she gyrates to the tune of our Bollywood numbers with killer thumkas, nobody is complaining. Clearly, India is not as stiff about Leone's flourishing career in the blue-tinted movies. But Sunny herself is reluctant to talk about the identity she has in another part of the world. For someone who was bold enough to maintain that pornography is not responsible for rapes and sexual abuse, it is surprising to know that Sunny fears that her adult film star popularity might hamper the lease of her new-found glamorous life in B-town.
So when we asked Sunny if she wants to bust any myth about the business of pornography, the 32-year old actor just kept her luscious lips sealed. "I don't discuss pornography. I don't want to talk about it. Every time I have said something it has been taken out of context. My statements have been given twists and turns in the media and therefore I don't want to answer any question that has the word pornography in it," said the Ragini MMS 2 actor in her exclusive chat with BollywoodLife.
Is Sunny trying to shy away from her boldness card, the charge that she flaunted to get into Bigg Boss in the first place? "No, I think every country and every city has its rules and regulations and I don' want to toe the lines drawn by societies," responded Sunny, hinting that her adult content actor image should not be further analysed, even if she continues to shuttle between Mumbai and LA to manage her business that helped her break into the movies to begin with.