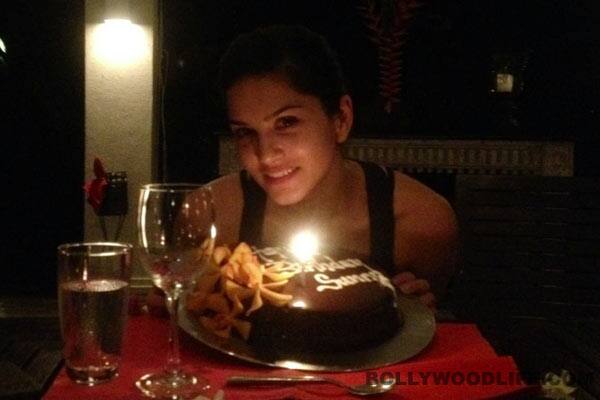 Bold and beautiful Leone, who celebrated her 31st birthday on the sets of Jism 2 yesterday, set us thinking when she talked about being conservative
Sunny Leone has made a noticeable debut in Bollywood. But that's not reason enough for her to leave the porn industry behind. In an interview, Leone revealed that she will continue to associate with adult films. "I will be involved with the adult film industry in some capacity or the other, even if I'm not in the front of the camera. I work in a few porn films, though for some reason people feel that I am actively involved. I hardly do one (adult) film a year. In fact, I consider myself a very conservative girl in the (porn) industry." Ahem ahem. While we're not sure what Sunny meant by being 'conservative', we'd like to give the benefit of doubt to this courageous babe who doesn't shy away from being her real self. "If not for the porn film industry, I would not have been here," the actor admits.
And while Sunny is making news with her Hindi movies, the adult film industry is gearing up for her next release – Rachel Roxxx Your World, a movie made by Sunlust Pictures. So when Leone says that she won't leave the porn industry behind, she means it…or does she? But her adult association won't make her stay away from Mumbai. "I'd be crazy if I didn't!" she says hinting at shifting base to the city of dreams.
And now, apart from celebrating her birthday in Sri Lanka with the team of Jism 2 (pic above), Leone is focusing on Ekta Kapoor's Ragini MMS 2. "It's an exciting phase for me, since I have never been part of such entertainment. It's a huge learning experience," she says, talking about the present. And we bet the phase is exciting enough, or else would it have hooked the sizzling Leone? Wink, wink.