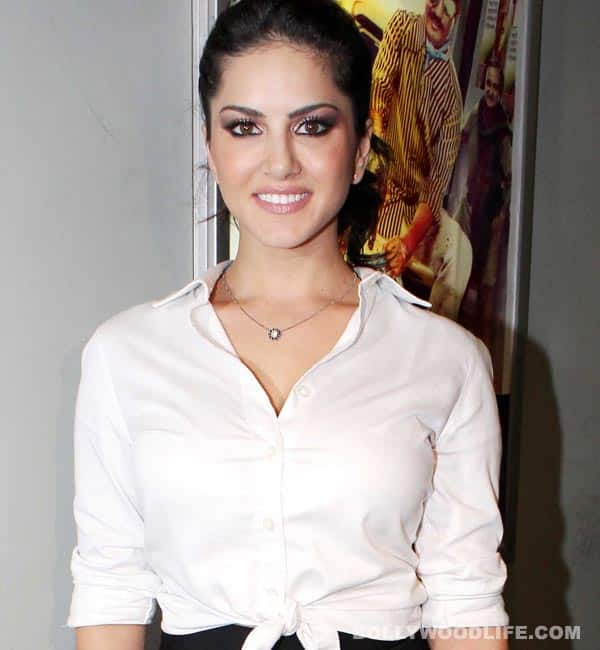 Contrary to the rumours that the Canadian adult content star turned Bollywood hottie is throwing tantrums and acting pricey, the director of Sunny's forthcoming movie Tina and Lolo maintains that the hottie is very supportive, accommodative and has no starry airs about her
Looks like not many can digest the fact that a pornstar can actually find her way into Bollywood and flourish at an unbelievable pace with her talent. In fact Sunny Leone's success story in B-town is turning people green with envy and perhaps that's why rumours are floating around to give Sunny a bad rap. It all started when Leone, some reports wrongly accused, is showing starry tantrums. It was also alleged that Sunny is shying away from her usual boldness and giving her producers a hard time who rope in the babe for her popular image.
The babe was falsely accused of using the director of her forthcoming movie Tina and Lolo for serving her own interest. Director Devang Dholakia, it was falsely reported, had to shell out money from his producer's pocket to fly Sunny from Malaysia to Mumbai. Dholakia was shooting his movie in the Far East Asian country with Sunny and the hottie was needed to be in Mumbai to promote her horror flick Ragini MMS 2. The babe allegedly demanded the Tina and Lolo producers to shell out money to bear the expenses of her flight from Malaysia to Mumbai and back to Malaysia.
But the fact of the matter is that the makers of the Leone starrer Tina and Lolo are appalled by new rumours circulating about how they have been forced to incur costs at their own expense for the music release of Balaji's Ragini MMS 2. "I cannot understand how such news has been circulated. It is true that we were in Malaysia shooting for our film but we were more than happy to accommodate Sunny. After all, we are all in the film making business and must support each other during our promotions. As such, it is very disheartening when our lead actors cannot promote the film due to date issues. Sunny is a very committed actor and has worked extremely hard on both Ragini MMS 2 and my film Tina and Lolo. Our entire unit believed that in the spirit of solidarity we should give her a day off to return to Mumbai to promote the music of Ragini MMS 2. After finishing off her promotions, Sunny promptly returned to Malaysia to resume shoot. I truly appreciate the effort that she has put in to doing right by both these film despite having no rest and working long hours. As far as us taking a hit financially goes, I would clearly like to state that this is not true and that we have willingly sent back Sunny for promotions of our own accord," clarified Dholakia.