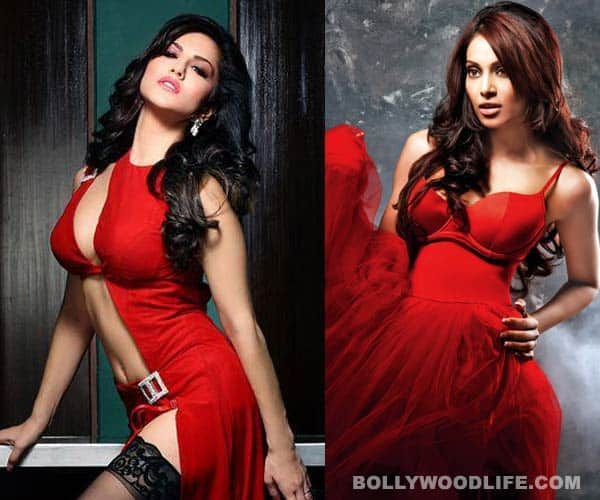 Now isn't there an obvious winner in this contest? Well, Dino Morea thinks so too!
Bipasha Basu is hot. And we are not denying that fact. But comparing her with smoking hot Sunny Leone is just not fair, is it? 'Coz it sure looks like the latter has done a doctorate when it comes to setting the big screen on fire. Like in Jism 2, a movie that might cross the Rs 100 crore mark only for Sunny's stripping prowess.
But where does Bipasha's ex-boyfriend Dino Morea pop up in this situation, one might wonder. So here's what – when Morea, the producer of Jism 2, was asked to pick his favourite hot babe, Bips or Sunny, he didn't bat an eyelid before replying: Sunny Leone! Ouch! Do we hear a heart cracking somewhere in the background now?
But then what else could one expect, right? Still, we throw the choice open to our readers just to give our darling Bips a fair chance. Tell us, dear Bollywoodlifers, who do you think is hotter: Bong babe Bipasha Basu or adult film star Sunny Leone?