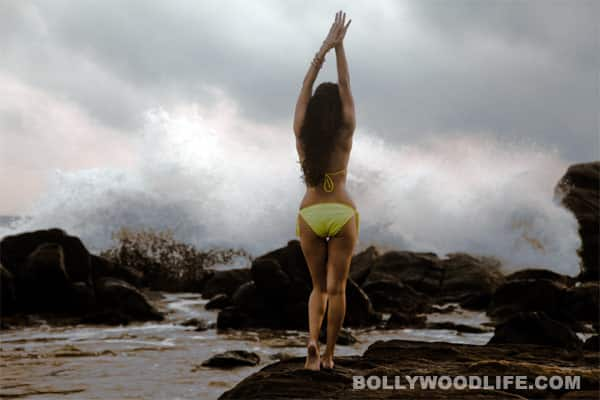 skip advertisement
Here's a dekho at the latest look of Lady Leone in Pooja Bhatt's next. But do you think it's hot?
The makers of Jism 2 have employed a rather strange strategy. And they keep updating the Twitter account of Jism 2 with (supposedly) hot pics of Sunny Leone. Guess their intention is to whet our appetites. Right, Mr Mahesh Bhatt?
The latest pic that made its way to our personal computers displayed a bikini clad Leone with her back to us. And we realised that all the images that are meant to be 'hot' refrain from revealing the face of the actor – or is it the actor and not a model of sorts? Ahem ahem. Not that we mind. 'Coz whoever wants to peek at Sunny's face in such images, no?
What's more, the images that do show Sunny's pretty face are anything but hot. And that makes us wonder what the Bhatts are really up to this time around. Do the Jism 2 makers want us to focus on only one pretty 'asset' at a time? Perhaps. Wink, wink.
But as we mull over this hide-and-seek strategy, take a look at these images, dear readers, and tell us – do they really whet your appetite?