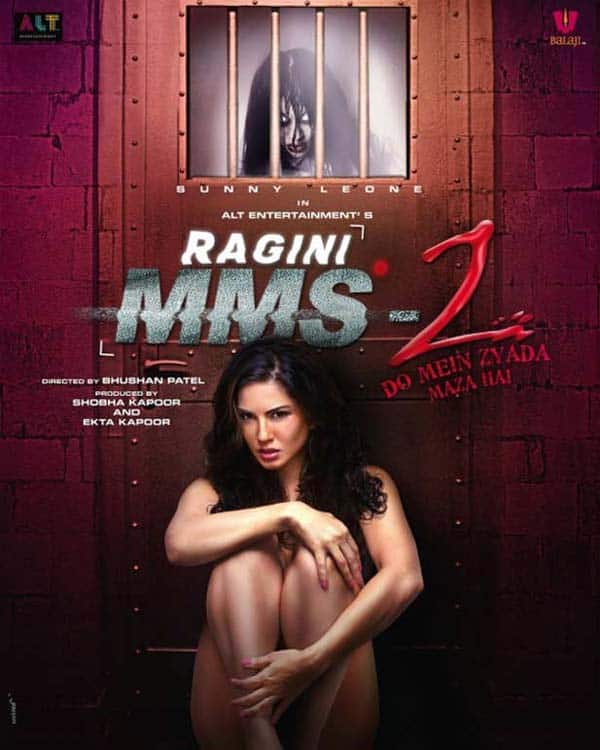 The Jism 2 actor is back to doing what she is best known for. Do we need to say anything else?
Ragini MMS 2's latest poster will quite literally grab the audience (especially men), by the errr…eyeballs and make them walk into the theatres. In this piece of art that the poster is, Sunny Leone is staring in the eye of the camera, is stark naked and we must say is quite unabashed about it! The poster, obviously oozes sex appeal and showcases with aplomb, the pun intended in tag line of the film—Do mein zyada mazaa hai.
Is Sunny Leone possessed? See Ragini MMS 2 poster!
This poster again confirms that the adult movie star was roped in for the movie because of everything else, except for her acting skills; although we have our own set of doubts whether she can act at all, or not. Moving on, we are quite confused. Why, you ask? Well mainly because we don't know what are in for – a horror porn movie or a porn horror movie. What do you think will it be BollywoodLifers?
Anyway while you're thinking that, let us know what you think of the poster as well.