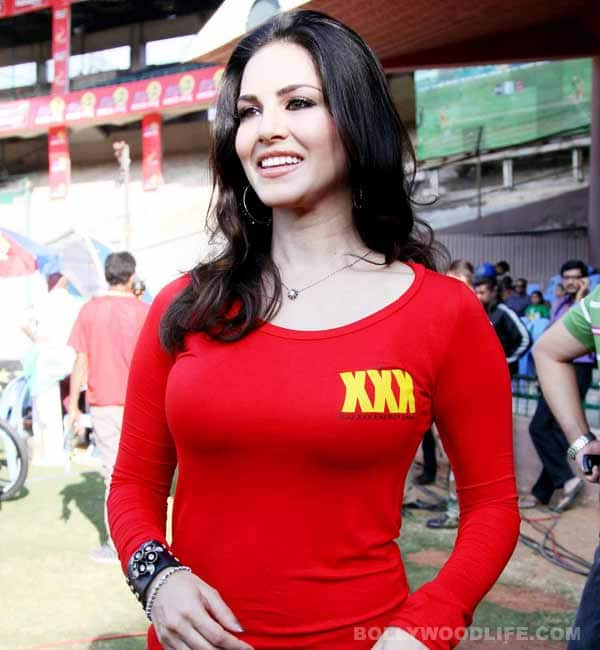 Relax! The hottie is not back to doing what she's best known for, but is heavily – and very strategically – promoting Sachiin Joshi's cola brand with her sizzling oomph at CCL…
Looks like nobody knows the strategy of 'product placement' better than Sunny Leone. The Canadian adult film star ('porn' star for those who like blunt and crude) is cementing her position in Bollywood with some meaty projects and endorsement opportunities coming her way.
Sunny is definitely using her ultra-hot presence to endorse products. In fact, she was the perfect choice for a leading condom brand, we thought. The babe moaned and moved her killer bod to seducing effect in the scorching commercial. And now she is excited about her next movie Ragini MMS 2. She is choosing her projects carefully and has even sent out a strong message recently to filmmakers who believe that she is easy to attain (for roles, of course!). By maintaining that she won't indulge in skin show at the drop of a hat Sunny has reinforced her keep- your-hands-off-me and maintain-respectable-distance diktats in no uncertain terms!
Recently Sunny caught all eyes when she appeared at the ongoing Celebrity Cricket League aka CCL. And guess what – Sunny decided to promote her Jackpot co-actor Sachiin Joshi's cola band XXX at the sporting event. Now it's not Sunny's problem if the name of the cola reflects Leone's colourful repertoire, but the gal definitely knows how her history can actually worked in her favour. Way to go, girl!