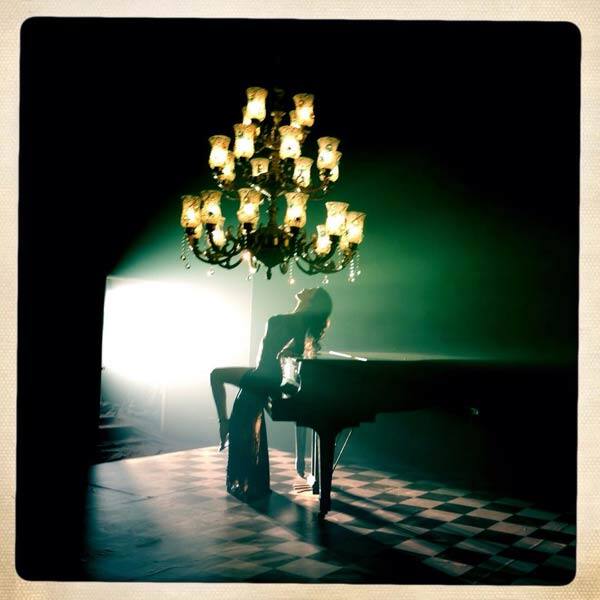 The pornstar-turned-B-townie's image reminds us of her initial Jism 2 posters where nothing much was revealed
Pornstar Sunny Leone is back in her Bollywood heroine avatar. Filmmaker Kaizad Gustad, who is directing the hot babe in his film Jackpot, shared a shooting still of how the opening credits of the film will look like. Kaizad said on his social networking page, "Jackpot. Opening credits. At Shoot."
And how do we like Sunny's picture? It's a classic seductive pose, reminding us of yesteryear films. But we're not sure if in the actual moving image of the credits, the chandelier is going to sway Sunny's way and hit her on the head or something. That, we shall know only when we see the opening visuals of Jackpot when the film releases!
For now it seems to be turning out well, at least visually. The first look reminds us of Sunny's early images of her Bollywood debut film Jism 2, where nothing much was revealed initially.
We'll wait and watch for more glimpses of Sunny in Jackpot. The film also stars Sachiin Joshi and Bharath Niwas.
Photo courtesy: Kaizad Gustad Facebook