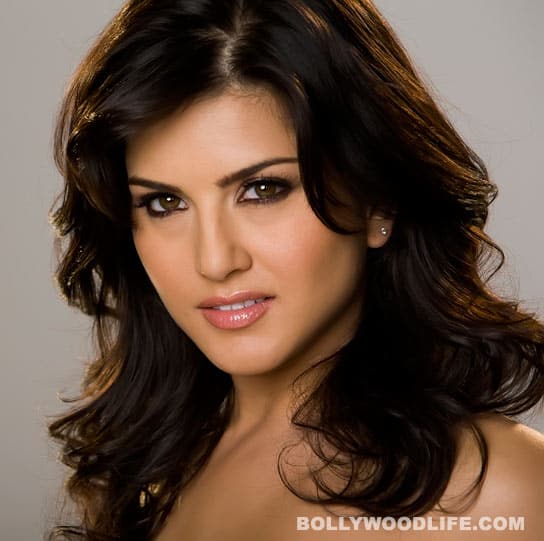 After a lot of dillydallying, the Bigg Boss 5 contestant and US-based pornstar has agreed to do the Bhatts' film
The wait has come to an end at last. We hear that a generous Sunny Leone has granted Mahesh Bhatt and daughter Pooja their wish. The adult actor has agreed to do their film Jism 2. The Bhatts had approached Sunny for the sequel when she was in the Bigg Boss 5 house, with Mahesh making a special visit to meet her. They claimed that they were impressed with her poise while she was in the house and believed only she could portray the role effectively, as Jism 2 was more about the soul than the body. Really? Anyway, whether you believe that or not – considering the Bhatts' recent track record – Sunny seems to have had a hard time trusting that story. Though she showed keen interest in the project, she was reluctant to sign on without further discussion. That happened after she was eliminated from the show more than two weeks ago. The Bhatts gave her a narration and even showed her their plan for the film's poster. It took a bit of convincing, but now we hear that Sunny has just signed on the dotted line, even as we read the tweet from @Jism2 that says "JISM 2 MAJOR announcement as we approach the midnight hour… the leading lady of #Jism2 will FINALLY be named as the clock strikes 12.00!" Someone jumped the gun there…or is it a ploy to put us off the trail? Whatever it may be, the film is expected to start shooting shortly and will hit the screens by August this year.
Frankly, we are not surprised that Sunny agreed to do it. Jism 2 will be the lady's Bollywood debut. If you remember, Jism was Bipasha Basu's first film. It was an instant hit and catapulted the Bong babe into the big league. Will it do the same for Sunny? We can't say, but we know for sure that she certainly hopes so!
ALSO READ: Do you like the Jism 2 poster?