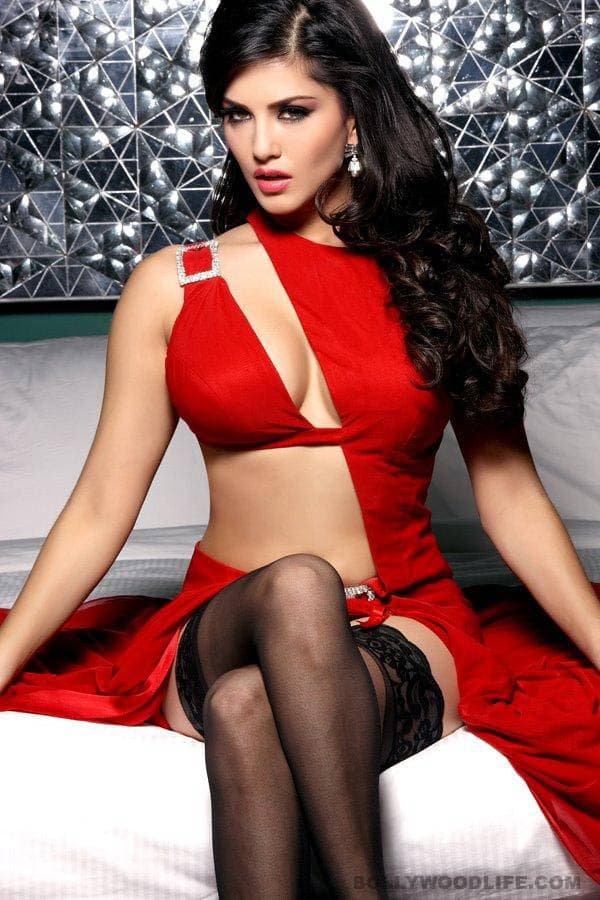 Pornstar turned Bollywood actor Sunny Leone has hiked her rates for her next film
Forget making a raunchy MMS. Before Big Boss and Bollywood, Sunny Leone – the adult star had no qualms about doing hot videos and going full monty. And we're quite sure that for all the porn she has starred in, she charged less than what she is rumoured to be asking for, for her next!
Sunny Leone will be playing the lead in the sequel to Ekta Kapoor's multiplex hit Ragini MMS.  And the actor is reportedly charging a cool Rs 1 crore to act in the raunchy new version of the thriller. That is almost as much as the entire budget of the first film which stood at Rs 1.3 crores! We wonder if Ekta was so enamoured by the busty Sunny that she went back on her word to repeat the cast of Ragini MMS and chose the ex-porn-star instead, that too at such a heavy price?!
Well, Sunny on her part, who had a decent enough debut in Jism 2, has made a smart move by choosing a project with a similar theme – one that hovers around raunchiness and being sexy. The first Ragini MMS had healthy amounts of hot scenes starring Kainaz Motivala, and we think Sunny will be perfect for the role if the sequel has the same heat. In Jism 2, though the sex and make-out scenes seemed to come naturally to her, she wasn't half as bad as we thought she would be. She was much better than a lot of starlets making a filmi debut, in fact! This time she's getting a big pay cheque though, and hopefully she'll be able to justify it with a little bit of acting!