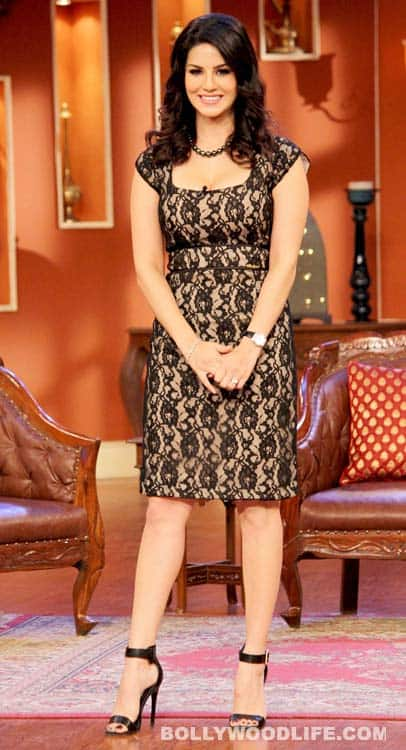 The adult film actor promises that the climax scene in her upcoming film is something that no one has seen before
Sunny Leone's upcoming horrex film Ragini MMS 2 will hit the theatres this month. While her last film was a box-office dud, she's certainly giving her best for her next. We hear that she has shot for the best climax scene ever in Ragini MMS 2. Apparently, it was physically demanding as the scene lasts about fifteen minutes.
Sunny Leone says, "I just watched the film's climax last week and I can say that with confidence this is something that has never been seen before in an Indian film. It is intense and scary. The only parallel that I can draw, if at all I have to do that, would be with Hollywood horror movies." She adds, "All I can say is that this is the hardest scene that I have ever worked on. There was a lot of physicality required to get this one right and for me, it has been one bodily experience indeed." We're sure if Leone says it has been 'one bodily experience' for her, a lot of her fans will be excited for her film.
What more! The sexy bombshell will be seen in a de-glam avatar too in Ragini MMS 2! The Jism 2 actor says, "There is a lot of beauty and sexiness right through the film but I get into a much deglamorised avatar as the film reaches its climax. I am myself pleasantly surprised to see how everything has turned for Ragini MMS 2."
Well, while Leone says that there is a lot of insanity in the climax scene, we'd rather wait and watch this horrex. Ragini MMS 2 will hit the theatres on March 21.