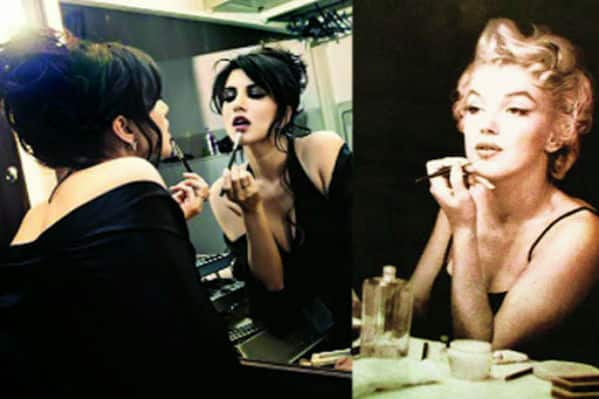 The raunchy babe will be seen in a Marilyn Monroe-like avatar in her next
Just when you thought that all Sunny Leone is capable of is being obviously sexy, she came out to prove you wrong.
The actor who is shooting for a film currently opposite Ram Kapoor will be playing the role of a glamourous movie star.
Director Devang Dholakia says, "Sunny will look glamorous as she plays a movie star, but it won't be raunchy. You will see her dressed in casuals and there is not a single kissing scene between her and Ram. Their characters will share the Marilyn Monroe-Jack Lemmon kind of chemistry, minus the double entendres."
The film is touted to be a family entertainer and will probably even get a U rating! Now that's something you wouldn't have expected from Sunny! Guess when she said she wanted to explore herself as an actor, she meant business.
All we know about the film so far is that Sunny will be playing a Bollywood actor and Ram will be seen in the role of a boisterous middle-aged Gujarati married man who fantasises about her.