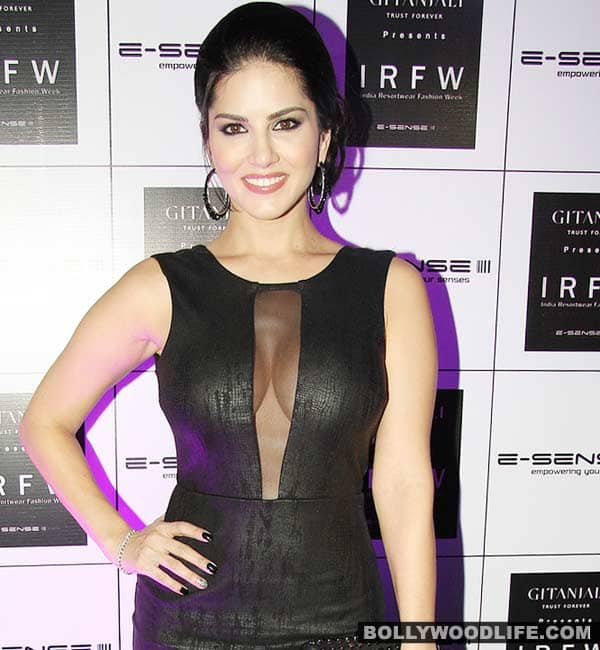 The former Canadian pornstar will visit Indore despite opposition from a political party
Earlier we told you how Sunny Leone, who is currently promoting her upcoming film, Ragini MMS 2 was barred entry in Indore. However, now we hear that producer of Ragini MMS 2 and Balaji head honcho, Ekta Kapoor doesn't want to skip Indore from the list of her promotional venues.
For those of you who don't know, some members of a Hindu radical group (Bajrang Dal) had warned the owners of the mall, where Sunny Leone was supposed to visit, that they would resort to violence if they allowed Ms Leone to promote her film in their city. That apart. We also heard that, the hotel bookings of the crew members, who were to accompany Sunny, were put on hold. But why the tamashaa, you ask? That's because those members of Bajrang Dal were not too comfortable with Sunny's 'sexy' image.
Anyway, despite all the threats, Ekta is determined to visit Indore to promote Ragini MMS 2. "Indore is an important market and we have written to the authorities concerned seeking entry to certain places. At the end of the day, it is about connecting with the audience," Ekta was quoted by a tabloid.
And Pikku Chabra, the owner of the mall, where Sunny Leone will be visiting doesn't have any problem with the Jism 2 actor's presence. He says, "Sunny's past could be an issue with some people. We are aware that the Bajrang Dal members may create problems for us, but she is welcome to our mall."
All said and done. Sunny will indeed visit Indore to promote Ragini MMS 2. But will there be any more problems? Well, let's wait and watch if any more drama unfolds.