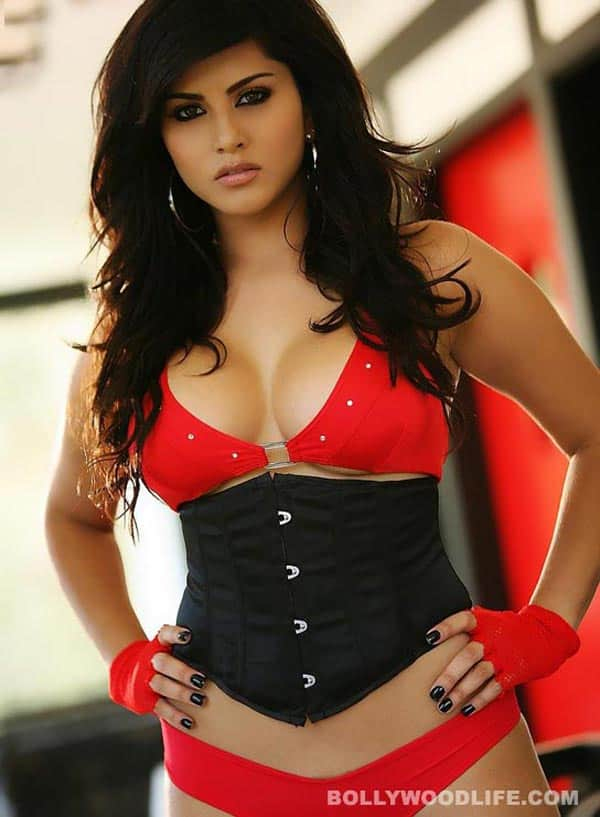 The pornstar-turned-Bollywood actor says that Jism 2 director Pooja Bhatt did not inform her about the sensational auction
Sunny Leone made headlines recently when Pooja Bhatt declared that she would auction the wardrobe of the entire Jism 2 cast including Randeep Hooda, Arunoday Singh and Sunny! While we were waiting with bated breath to see who was going to grab Sunny's undies as Pooja promised us that they too would be up for grabs, came a twist in this sensational story.
A little birdie, who was looking forward to the breathtaking auction, has chirped to us that Sunny Leone was fuming with anger when she heard this news. Apparently, Sunny was kept in dark about this affair. The first time she heard about it was when the media got in touch with her, asking for her reaction. Naturally,  the pornstar was absolutely dumbstruck. She was not prepared for it at all! We hear that there was a lack of communication on Pooja's part.
It so happened that after wrapping up her shoot for Jism 2 in Sri Lanka Sunny boarded a flight back to India, that's when Pooja got this crazy idea of auctioning in her whimsical head. Pooja went on to  announce it without informing Sunny. "It sucks I didn't know (about the auction). I don't really know anything about it. I'm not personally selling any worn clothes from Jism 2. If the Jism 2 company is selling them for charity then it's an amazing thing. Hopefully all the money is going to a good charity," said the Canadian import on a micro blogging site.