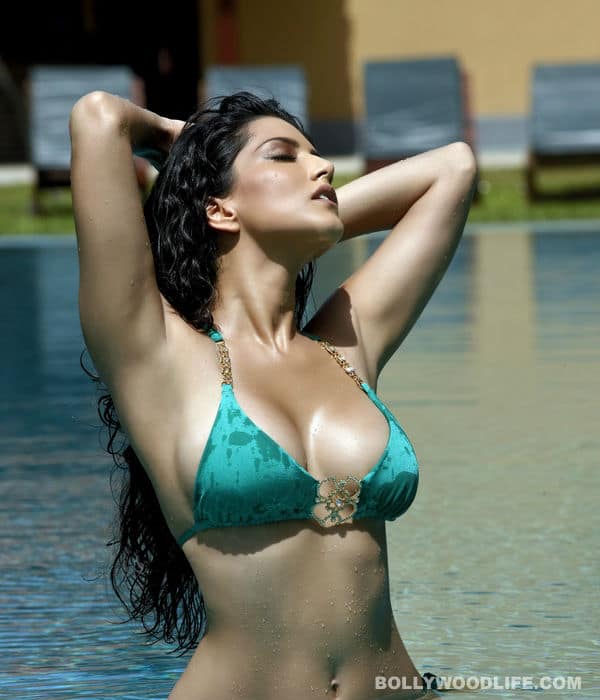 Click for videos, pictures, news, gossip, features and reviews related to Jism 2
Pooja Bhatt's directorial Jism 2 has the right buzz going for it thanks to its female lead Sunny Leone who is an adult film actor and producer in Canada and the United States. The teasers and promos of Jism 2 promise a story full of romance, sex, deceit and revenge. The male leads of the film are hotties Randeep Hooda and Arunoday Singh. Produced by Pooja and actor Dino Morea, Jism 2 sure is one of the most awaited movies of 2012! It releases August 3. Here's all you need to know about the film.
REVIEW:
JISM 2 movie review: Sunny Leone is paisa vasool!
VIDEOS
PICTURES
Sunny Leone busy with 'Jism 2′ promotions at Hyaat Regency
Sunny Leone poses in bikini for 'Jism 2'!
Sunny Leone reveals her best side on Twitter!
Jism 2: Sunny Leone strips again. This time for Arunoday Singh!
Arunoday Singh, Pooja Bhatt, Randeep Hooda, Dino Morea at the 'Jism 2′ press conference
Sunny Leone and Randeep Hooda shower together!
Sunny Leone ups oomph quotient by revealing her best side!
INTERVIEWS
Sunny Leone: 'Jism 2′ is not wild, it's about love
Randeep Hooda: I don't think I can do a film like 'Jism 2′ again!
Sunny Leone is good eye candy in 'Jism 2′: Arif Zakaria
Arif Zakaria credits his directors for his success
Why is Poonam Pandey getting desperate?
Coming soon: Sunny Leone's 'Body 2'
Randeep Hooda-Arunoday Singh-Sunny Leone's 'Jism 2′ denied censor certification