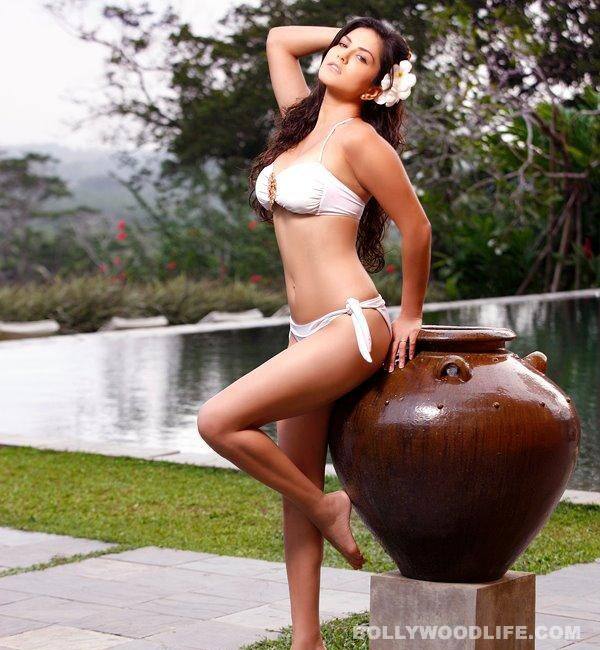 The former Canadian pornstar is the latest victim of politics. Apparently, Sunny wasn't allowed to enter a mall to promote her upcoming horror film
Sunny Leone's sexy avatar seems to be creating a lot of trouble for her. The adult-star turned Bollywood heroine was banned from promoting her film Ragini MMS 2 in Indore recently. While the Jism 2 babe is trying hard to change her image, it doesn't seem to come easy considering that her reputation as a successful pornstar walks way ahead of her.
After Kapil Sharma turned down to host Sunny Leone as a guest on his hit show Comedy Nights with Kapil during Jackpot, he finally relented when Ekta Kapoor joined the sexy siren for Ragini MMS 2 promotions. This wasn't a first earlier Kajol's sister Tanishaa Mukherji had refused to shake hands with Ms Leone when she entered the Bigg Boss 7 house for her movie's promotions.
And now it seems that politicos are also trying to use the this adult star's 'sexy' image to their advantage. As planned, the actors were to go on a multi-city tour, however their Indore mall visit was cancelled after political parties barred the actor from setting foot in the city. Reportedly, a politically party had warned the owners of the mall that they would resort to violence if they allowed the Baby doll gal to promote her film in their city. That's not all! We hear the hotel bookings of the crew members, who were to accompany Ms Leone, have been put on hold as well. We will not be surprised if the parties knew very little of their other duties, considering that they are busy following Sunny's sexy career.
In another such incident, Highway starlet Alia Bhatt too came under the scanner after she shook her booty at the Saifai Mahotsav last year along with Salman Khan and Madhuri Dixit-Nene amongst others. Alia however had no regrets, though she wished she was more aware of the political scenario in the nation.
While politicians are thriving on every opportunity for propaganda around elections, this episode only speaks volumes about sexy Sunny Leone's growing popularity, hai na BollywoodLifers?