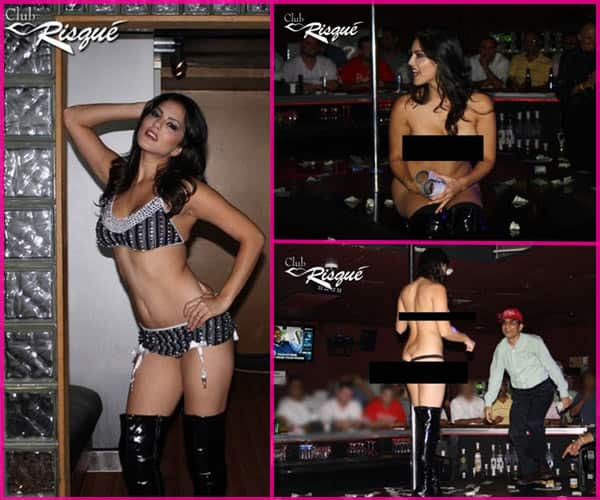 Club Risque official website
Ms Leone's strip tease pictures that went viral on the social networking sites are not tampered in any way
The media circuit was abuzz with reports claiming that Sunny Leone performed a strip dance for a private party held by a diamond trader on April 18 at a venue on the Mumbai-Pune highway. However, Ms Leone came out in open and denied all such reports on Twitter. "April 18 was shooting @TinaNLolo and night was at @Mayyurrgirotra store launch, please do some fact checking before printing lies," the Ragini MMS 2 actor tweeted.
Now since Ms Leone squashed all the reports, many thought that her strip tease pictures were fake. However, let us tell you that those photos are very much real. Yes, you read that right! Reportedly those images have been lifted directly from the website of Club Risque, which is a strip club in Philadelphia.
The website for Club Risque has pictures of Sunny Leone's strip dance that she performed in 2012. If you will remember, that was the time when this Candian bombshell was making her foray into Bollywood thus leaving behind her career of a porn star.
Anyway, Sunny Leone might not be porn star today, but her murky past will continue to haunt her forever.