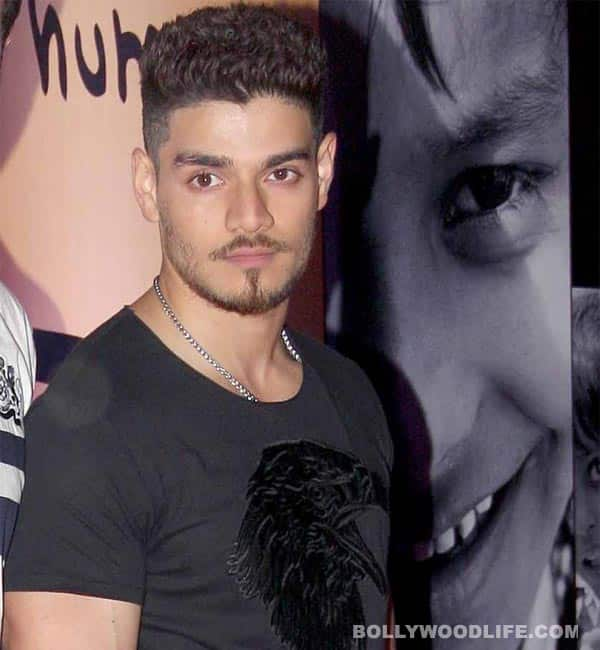 The aspiring actor's ex-girlfriend says that all the allegations against Suraj are completely false and that he's being blamed for no fault of his
Almost three weeks after Suraj Pancholi was arrested for his alleged involvement in the Jiah Khan suicide case, his ex-girlfriend Janvi Turakhia has finally come out in the open to defend him. Considering the legal mess junior Pancholi is in, Turakhia has decided to break her silence on her ex-boyfriend.
Janvi, who dated Suraj for more than five years, is quite aghast at the horrific stories and allegations against him. While talking to a newspaper, she said that in the five long years that they were together, Suraj was neither abusive nor violent. Justifying her absence until now, Turakhia said that she wanted to avoid the media thronging at her place. But now that Suraj's case is intensifying with each passing day, she couldn't take it any further and decided to come forward and defend him to the best of her capacity.
"My heart goes out to Jiah's family. But I can't believe a word of what they are saying about Suraj! This Suraj, who is supposed to have done these awful things to that poor girl (Jiah), is not the Suraj I know. My Suraj is incapable of violence against anyone. He hates any kind of confrontation. Whenever we fought, I was the one who was more aggressive. If he's angry or upset, he likes to be on his own to work his way out of the problem," she said, and added, "I don't think any girl knows him better than I do. Even after we broke up we remained friends. Our families are also close. Suraj's biggest weakness is his over-emotional nature. He gets upset by any hint of unpleasantness. To inflict pain or violence is unthinkable for him. He is one of the most soft-hearted souls I know. He not only treats his parents, sister and close friends with utmost love and affection, he treats even his domestic help, staff and driver like family."
Will Janvi's revelations help Suraj come out of the legal hurdle? Watch this space for more updates.