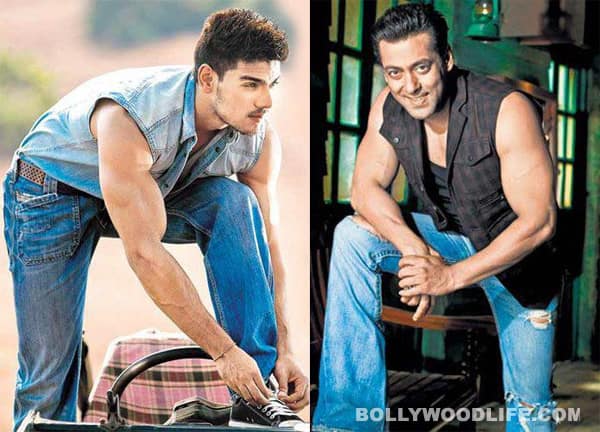 The Dabangg superstar apparently wants to rescue Suraj from his depressed state of mind
A stint in jail can never be a pleasant experience. And for 22-year-old Suraj Pancholi, who was recently released on bail after spending three weeks in Arthur Road prison, his stint was nothing short of an ordeal. The young actor has come out of it depressed and emotionally scarred.
No one understands this better than Salman Khan who has had his share of jail trouble, and it seems the actor has invited the youngster to the sets of Mental in Hyderabad to pep him up. Also because Suraj makes his debut in Salman and filmmaker Subhash Ghai's project Hero and needs to be in a good state of mind.
"I think Salman has called Suraj to Hyderabad next week and I will request the police to allow him to go. We will see what he (Suraj) wants to do as of now. We could take him to a counsellor," confirmed Suraj's father Aditya Pancholi, understandably shaken to see his son in such a state. Aditya stars in Mental and will travel to Hyderabad with Suraj.
Apparently, Ghai will also join Salman on the sets of Mental to discuss the Hero remake. "Salman will take the final call. I'll be going to meet him next week. It's just bad luck; I don't think Suraj should be blamed for what happened. But Salman will decide how and when things will happen," said Ghai to a local tabloid when asked about the development.
Now it all really depends on the Mumbai police whether they would allow Suraj to travel to Hyderabad or not. We just hope that Salman steels him up a bit since his ordeal is far from over. Suraj was arrested on June 10 for allegedly abetting the suicide of Bollywood actor Jiah Khan.